How to SEO | The Do's and Don'ts
When it comes to proper SEO, what you don't do is just as important as what you do. – Nolen Walker
Nolen Walker provides only white hat SEO services, so when we talk about our "do's and don'ts" we are discussing it through the prism of what Google and the other main search engines deem are on the up and up.
There are really only 2 kinds of websites.
Those websites that are set up properly and tended to properly.
Those websites that are not set up properly and not tended to properly or not tended to at all.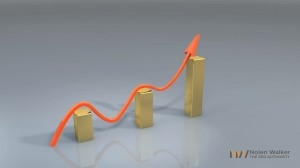 Everything we preach about how to properly manage a website, we back up with action. We do the work each month to make sure you can have a successful web presence. It's one thing to read a "How to" on what good SEO is all about, but it takes a dedicated team to implement and monitor a website to ensure it's getting the best rankings possible.
We have some of the lowest prices and best deals for proper SEO work. We work off of results for our small business clients. That means getting the phone to ring and new customers in the door.
---
Initial Setup for SEO Do's
Properly written content: unique, some technical aspect and worthy of a good read
Typical elements of the site: blog, responsive design for mobile applications, links to external items of importance
Coding: schema coding, proper set up of basic Internet Marketing elements – title tag, description tag, keyword tag, H1's, H2's, alt tags, bolds, italics, inner site links etc…
XML sitemap: this is a sitemap specially coded for the ease of search engines to find all of your pages
Great looking design: up to date, relevant pictures, nice feel
Local Mapping Setup
Monthly Ongoing SEO Do's
Write a unique page of great content about your services.
Write a unique blog of great information about your services.
Tend to Social Media: such as Facebook, Twitter, Google Plus
Make an onsite change or two to the site as needed.
And more!
Initial SEO Setup Simple Don'ts
Don't slop up a site that is the dead cheapest one you can find
Don't assume you can do better after reading about it for a week or two
Don't leave out basic components such as a mobile version and a blog
Don't ignore trending items such as Facebook, Twitter, Google Plus etc…
Don't set up a small site with little to no content or copied content from another site.
Ongoing SEO Don'ts
Don't let your site and social media sit there without ever doing anything to it again or very infrequently
Don't only do one thing every so often such as Facebook. One lonely thing done will not get you there
Don't slam in links from another Country or try to trick the Search Engines
Don't do a lot of work each month without knowing how to code it or it won't get found.
Our Search Engine Optimization services start with a properly built website / web presence and continue with proper ongoing monthly work. – Nolen Walker
You can't "set and forget" proper Search Engine Optimization

A website should look like it was built with care and attention. It should have some valuable pages of content about the services that you offer. Then, you should have other elements common in a modern website.
Imagine you are Google, Yahoo or Bing.
When contemplating your search engine optimization efforts it is important to put yourself in the shoes of Google. Why would Google pick a horse on the track that is small, slow, never gets worked on and has no manager / direction?
Google, Yahoo and Bing have a choice
They cache, copy, crawl or spider all the horses on the track. Sometimes they view a site daily, weekly or monthly. Whatever the time frame, they look at all the horses on the track and then they decide what to do. Do we place this website number 1 or number 1,000 for placement related to this keyword?
The best How To SEO advice that I can give is to call the Webmasters here at Nolen Walker and let us get to work. – Nolen Walker