How to Master On Page SEO
On Page SEO | Make your On Site Content SEO Friendly
SEO stands for search engine optimization. But search engine optimization can mean a myriad of things. The ways and means by which one goes about SEO can vary greatly. For the most part, though, SEO can be divided in to two categories: on page SEO and off page SEO.
Off page SEO are things that occur away from your actual site that affect your rankings. People are mostly talking about backlinks when it comes to off page strategies. With the introduction of the Penguin update in the Google algorithms, links have been put on notice, and Google is doing more than ever to try and crack down on various link schemes and ensure that links come from authoritative sources. Backlinks is an ever-changing game, with most people trying to stay one step ahead of the algorithms.
On the other hand, on Page, or on site SEO is exactly what it sounds like. It's a combination of the various aspects of your website that can contribute to a better ranking in Google. Of all the things on a website that effect where it ranks, it's no surprise that the most important is the content itself.
---
Creating SEO-Friendly Content
A lot goes in to determining what is and isn't good content. Good content should be authoritative and informational. It should be uniquely written, not copied from some other source. It should contain a sufficient number, but not over-bearing or stuffed, of the keywords you're targeting. It should provide an answer to what the user has typed in. It may be a clichéd saying, but content really is still king.
The website that has great unique content and is worked on regularly for things ought to be worked on will rank high for dozens of keywords in the top 10 of Google, Yahoo and Bing – Nolen Walker
 What You Can't See Matters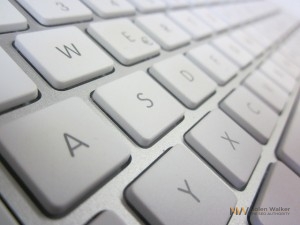 After content, the next most important things are your html tags, namely your title tag. The title tag still carries a lot of weight in SEO, and a well-written title can make a huge difference in the on page SEO and how it will rank.
Other things like description tags, H1 (and H2, H3…), and image alt tags play a part as well. A site that has properly optimized on page SEO should strike the perfect balance between writing natural content and optimizing a keyword. In other words, someone who is simply reading the page shouldn't feel like they're being beaten over the head with a certain phrase or word.
For example, this is not a natural way to write a sentence:
"If you're looking for auto repair in San Diego, then you should stop by our auto shop if you're in the San Diego area. Our shop can repair just about any car on the road in San Diego, so bring your car in today! San Diego!"
Clearly, that's written in an attempt to draw traffic for search queries involving auto repair in San Diego. But it won't work. Google is advanced enough to know when something is stuff full of keywords, and it doesn't like pages that try to sneak by with keyword stuffing.
---
Reading In Between the Lines
On page SEO can get in to the minutia of a page; things the average person wouldn't even consider like the ratio of html coding to plain text, html markups (schema.org), load times, and the list could go on. What we do is take in to consideration every little aspect of all those factors to make a great page, and when you do that to dozens of pages in a website, it makes a site that Google will love and want to show to its user. That's what on page SEO is all about.
At Nolen Walker, we specialize in on page SEO, and put a lot of effort in to creating new and unique content for each and every one of our users, because we feel it's the best way to attain long-term gains in SEO and future-proof your site against any kind of algorithm update. If a page is written genuinely, and in a way that isn't trying to game the engines, then you never have to worry about being penalized.