Pricing for our SEO services
Internet Marketing | SEO Cost and Pricing
Every website and customer really is different. We tailor an initial setup and then ongoing Internet Marketing plan depending on the size of the market, type of small business and what the client is looking for. We do everything we can to keep the cost of our services within reach for small and locally owned businesses.
We are an extremely good deal and have some of the best pricing for SEO work that you will find anywhere.
Organic Optimization for keywords done properly is the least expensive dollar for dollar cost that you can have for marketing due to the return. – Nolen Walker
Our Prices Fit Your Business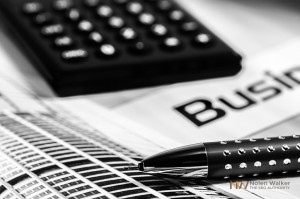 We can give you a fast and free no-nonsense phone consultation. Typically we can tell you how much the monthly cost would be within 5 minutes after seeing what you need done with some basic criteria. Remember, our services start with: full web design, mobile version, internal blog, lots of unique and properly written content and setup of some social media and mapping.
These are large well done web presences that then get worked on regularly.
It's well worth hiring a dedicated SEO team to ensure that your site is being worked on and maintained properly.
We build a thoroughbred race horse. The torso of the horse is full of a lot of great pages of properly written content. Your Internet Marketing team is the jockey / manager that run the horse around the track. And, the legs of the horse are the monthly moving elements to the site that help the site pass up your competition for keyword rankings.
---
The Best Horse Wins the Race
In order to help you win the race, we do all of the following and more monthly for a low cost:
Write a unique page of great content about your services.
Write a unique blog of great information about your services.
Tend to your Social Media such as Facebook and Twitter.
Make an onsite change or two to the site as needed.
These are examples, but we tailor each situation for every client…
Picture you are Google, Yahoo or Bing. Why would Google pick a website that is not properly tended to or was set up incorrectly in the first place?
The search engines have to make a choice.
They cache, copy, crawl or spider all the horses on the track. Sometimes they view a site daily, weekly or monthly. However often, they look at all the horses on the track and decide what to do from there. Should this site rank as number 1 for this keyword search? Or should it rank as number 1,000?
The website that is setup properly and  worked on regularly for things that ought to be worked on will rank high for hundreds of keywords in the top 10 of Google, Yahoo and Bing. – Nolen Walker
Give us a call today for a fast quote on the cost of monthly Internet Marketing services for your site. Excellent pricing – Excellent SEO