Search Engine Optimization Basics
Search engine optimization and Internet marketing are basically the same thing. There could be some argument here, but the common definition and understanding of the two are similar. Internet marketing tends to be more of a broad term for all that the Internet might encompass. While SEO tends to be more directly related to what someone can do to a website or web page. It is the act by which one garners visibility for his or her website and web presence on the search engines.
We say "web presence" now because a proper web presence extends far beyond just a website. Proper search engine optimization must include a full suite of ongoing services, both inside the website and outside the website. These are the SEO Basics
The "New" SEO
The term "SEO" has been beat-up in the last several years due to the amount of people who tried to trick the search engines. You may have even had to deal with some personally. But the term "search engine optimization" in and of itself shouldn't have to be talked about in hushed tones. In fact, hate the term all you want, but without good, actual  SEO (not the black hat tricks giving SEO a bad name), your site just flat out won't perform as well as those that have been optimized.
We hope and think that the word SEO will grow out of this phase where it is still carries connotations of spam, hacking, and con men. SEO isn't a bad word, and optimization is a good thing. Google has done a good job of getting rid of those people who were providing improper SEO services and leaving people with a bad taste in their mouth regarding the field.
SEO is a journey, not a destination.
A true optimization service isn't a one-time deal. Rankings change, algorithms change, and businesses change; SEO has to change with it to be of any use. With a solid foundation and continual maintenance, a well optimized website can be hugely beneficial to your business.
"Our Search Engine Optimization services start with a properly built website / web presence and continue with proper ongoing monthly work." – Nolen Walker
All websites should start with:
Properly written content: unique, some technical aspect and worthy of a good read
Typical elements of the site: blog, mobile version, links to external items of importance
Coding and proper set up of basic Internet Marketing elements: NAP schema coding, title tag, description tag, keyword tag, H1's, H2's, alt tags, bolds, italics, inner site links etc…
XML sitemap: this is a sitemap specially coded for the ease of search engines to find all of your pages
Great looking design: up to date, relevant pictures, nice feel
A website should look like it was built with care and attention. It should have some valuable pages of content about the services that you offer. It should act as a useful tool to inform users about you, your business, and what you do.
"A horse race is a good analogy to help you understand proper search engine optimization from the perspective of Google, Yahoo and Bing." – Nolen Walker
Owning a Thoroughbred Website
Think of your site as a thoroughbred racehorse. The body of the horse is the website itself. Your SEO team is the jockey that guides the horse through the pack, and the legs of the horse are those things that carry it around the track, like content, social media and monthly updates. Once you put a horse like that on the track, you'll start passing up competitors one by one until you're the leader of the pack. Then our ongoing services will keep you there.
Monthly SEO Services – Stay in Front of the Competition
Each and every month, we go into your site and provide a number of important services that will keep your website running strong and passing other sites on the track.
Write a unique page of great content about your services.
Write a unique blog containing great information about your services.
Tend to important Social Media aspects such as Facebook and Twitter.
Make an onsite change or two to the site as needed.
---
Give the Engines What They Want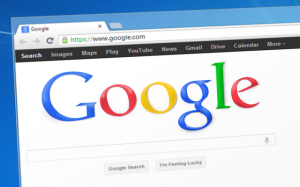 Imagine you are Google, Yahoo or Bing: if you're one of these major search engines, your main priority is to provide the best and most relevant content to your users. When contemplating your search engine optimization efforts, it helps if you can see from the perspective of the search engine. Why would they pick a small, static site with less content that never gets updated over the kind of websites we make, which are always growing, becoming more comprehensive, and expertly developed? SEO does take a lot of work to make it function, but a good deal of it is just common sense.
The search engines cache, copy, crawl or spider almost all websites on the internet. Sometimes they view a site daily, weekly or monthly. Whatever the time-frame, they look at every aspect of a site and determine which will best suit the user's needs.
 "The website that has great unique content and is worked on regularly for things that ought to be worked on will rank high for hundreds of keywords in the top 10 of Google, Yahoo and Bing." – Nolen Walker
Other SEO topics:
Dos and Don'ts of SEO
Keyword stuffing
What constitutes spam?
Duplicate pages of content or irrelevant pages of content
Adding proper pages
Keywords and Content
---
As we said before, we are extremely reasonably priced and in many cases have a $0 down start up with a 25+ page website and properly integrated web presence. Give us a call today and we will have you a fast no-nonsense assessment and price for our monthly search engine optimization services.