What is PPC Advertising?
In the legal industry, marketing tactics can become just as competitive as a courtroom debate. The competition is fierce and every attorney in your area is looking to make a mark on the local landscape. Make sure you're competing with the best tools by implementing pay per click (PPC) advertising into your organic digital marketing campaign. This type of marketing offers unique advantages like budget adjustment and audience customization while delivering the largest return of any paid campaign tactic. In fact, PPC marketing offers multiple superior benefits such as:
Complete Ad Customization: Create your own advertising piece with a specialized message and call to action for superior results.
Audience Customization: PPC ads offer audience customization by demographics and psychographics so you're never advertising to an uninterested crowd.
Budget Adjustment: This marketing style offers budget adjustment so you are spending your marketing dollars exactly where you need them.
Analytics Tools: Along with PPC marketing campaigns, most platforms offer helpful analytics tools that can identify how your campaign is progressing and what may need to be altered.
The Nolen Walker Webmasters team can provide the guidance and expertise you need to implement a successful PPC campaign that gets real results. Our experts will work with you to identify your marketing goals and create advertising material that expands your client base and drives traffic to your website. Call us now at 866-356-8198 to learn how to take advantage of PPC for your law firm.
The Basics of PPC for Law Firms
PPC campaigns are paid online campaigns that charge your account when a viewer clicks on your ad. While multiple platforms offer PPC campaign options that can produce measured results, Google Ads and Facebook Ads are by far the most common and the most evolved, which is important in professional uses like PPC for law firms. In fact, as the number one PPC platform, Google offers state-of-the-art campaign setup, adjustment methods, and analytics for the most effective campaign possible. Like Google, Facebook also offers completely customizable campaign options along with helpful analytics metrics for accurate measurement and adjustment. Both are ideal platforms to begin effective PPC advertising for lawyers.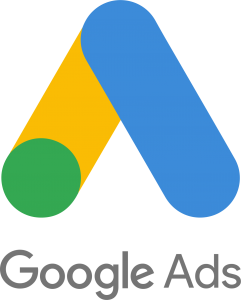 Google Ads
The Google Ads, formerly Google Adwords, platform was the first to offer PPC ad campaigns. Today, they are the number one source for PPC use and deliver advertisements to Google Search, Gmail, and other Google Partner sites. Depending on the ad type you choose, it may also appear in locations like Google Image Searches and YouTube. Google Ads offers extensive benefits and customization methods such as:
Adjustable Ad Spend: Adjust your ad spend to fit the needs of each campaign and keyword bid with the ability to adjust your budget at any point during your campaign.
Customizable Audience: Customize your audience by age, income, area, behaviors, and more to ensure your ad reaches just the right people. Unique
Ad Creation Abilities: Create your own ads with unique content, image selection, and more with "build your own" capabilities.
Comprehensive Analytics: Use Google Analytics to assess your PPC campaign and make the needed adjustments for optimal results.
Google Analytics
Google Analytics integrates perfectly with Google Ads to offer incredible metrics and measurements to help you make each advertising dollar count. Metrics like click-through rate, keyword use, and customer origin can each help you identify vital information about your customers' behaviors and actions. Details like bounce rate can help you find out if your clients find what they need when they enter your site, enabling you to adjust ad messages, audience targets, and even keywords for maximum results.
Facebook Ads
Like Google Ads, Facebook PPC for law firms offers extensive customization options along with a complete analytics system for optimal success with every ad. Facebook ads have customizable image and copy placement so you are able to create an ad that reflects your law firm perfectly. This platform also offers audience customization by demographic data such as age, location, or income, as well as psychographic information like interests, lifestyle, and behaviors. This allows your message to be received by an audience that is interested in your services or guidance, leading to a better chance of a conversion.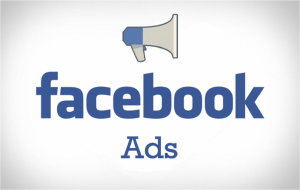 Facebook Analytics
Facebook Ads offers analytics for its PPC campaigns that are up-to-date, accurate, and easy to follow. The metrics measure details like engagement, views, click-through rate, and much more so you can be sure that your ad is effective. With adjustable budgeting and start/stop campaign options, you can always make the needed adjustments to ensure an optimal ROI.
Remarketing PPC for Law Firms
Along with traditional PPC ads, many platforms, including Facebook and Google, now offer remarketing advertising options. These ads are created to be shown to an audience group comprised of previous visitors to your site and typically offer further information or a special offer to entice another visit to your site. Remarketing ads are created by inserted a small snippet of code onto your website. Each time a unique visitor views your site, their data id is saved for future advertising. Then as they perform future searches or browse other platforms, they are shown your firm's remarketing ad. Because viewers are exponentially more likely to become a client with every visit, remarketing is considered to be one of the highest-return marketing outlets available. Call the Nolen Walker SEO team at 866-356-8198 to learn why remarketing has become a top marketing media and how your law firm can benefit.

The PPC Experts
When done correctly, using PPC for law firms can be one of the most effective advertising outlets today. However, your law firm's ad must be created, implemented, and tracked properly in order to receive an optimal ROI. The Nolen Walker webmasters can help you plan, design, and assess your lawyer PPC campaigns to supplement and enhance your SEO campaign for the ultimate digital marketing plan. Call our experts at 866-356-8198 to learn more about PPC for law firms and find out how these ads can extend your reach and enhance your marketing strategy.