Attorney lead generation is a tricky business. The law has strict boundaries and guidelines on how an attorney can market their services and how they can acquire clients. So how do you achieve successful attorney lead generation? In today's marketing landscape, the digital front far outranks any other medium. While many in the industry still rely on traditional marketing media such as billboards, commercials, and radio spots, online marketing delivers a multifaceted platform with a variety of benefits such as:
Affordable Marketing Solutions Across Multiple Platforms
Adjustable Budgeting and Ad Customization
Measurable Results For More Productive Efforts
Higher Return on Marketing Investments
Because online marketing can be tracked, analytics are clear, accurate, and measurable for a more productive overall campaign. Digital marketing campaigns are also generally less expensive than other types of marketing because of the lower advertising cost. For attorney lead generation, there is no better marketing tactic than a digital campaign. These efforts can increase website traffic, expand your potential client base, and demonstrate subject matter knowledge for maximum marketing results on every front. The Nolen Walker professionals can help you decide which types of digital marketing campaigns are best suited for your law firm and how to create a manageable campaign. Call us today at 866-356-8198.
Attorney SEO Marketing
The top method the public uses to find law firms is through a Google search. Therefore, your search engine optimization efforts must be flawless to outdo your competition. SEO marketing is composed of several techniques that work together to provide Google with accurate information for better indexing and SERP ranking. Each of these efforts provides Google with a clear picture of your site's subject matter, usability, and navigation so it can accurately deliver your information to searchers.
Keyword Usage: The art of predicting user intent to include commonly used keywords pertaining to the subject matter.
NAP Citations: Utilizing other directory platforms to relist your information for additional online references that relate trust and authority to Google.
Structured Data and Schema: Including specifically coded and formatted data for Google to easily review and present, leading to better chances of a featured snippet and higher rankings.
Technical SEO: Implementing keywords and structures into headers, metadata, and headings for maximum optimization and higher SERP rankings.
Back Linking: Creating quality links from quality sites to your law firm's site through content generation, social media, and other organic outlets.
User Experience: The combination of great content, design, and load speed to deliver a quality user experience, a top Google ranking factor.
Through proper SEO marketing, your site can reach higher in Google and other SERP rankings and has a better chance of winning a top Google 3-Pack spot. The Google 3-Pack is the term used for the top Google listings in a mobile search. These listings are presented in a group with pertinent information as well as a link to a map listing and to your website. The Nolen Walker SEO team can deliver the strategy your law firm needs to rank higher in SERPs and acquire more traffic to your website for more leads and better ROI.
Attorney Lead Generation With PPC
PPC, or pay per click, ads offer an unusual marketing advantage with its adjustable campaign budget as well as its customizable audience and delivery method. These benefits make PPC one of the top methods of gaining legal leads for attorneys across the country. Offered through multiple platforms, PPC advertising offers audience customization by both demographic and psychographic details for optimal reach to only the most prospective groups. These marketing methods are available on platforms such as:
Google
Facebook
YouTube
Instagram
Twitter



Each platform offers accurate and easy to read analytics tools to help ensure maximum success on your PPC campaign. Google Analytics offers the most varied array of tools, ranging from click-through rate to behavior tracking so you have the information necessary to adjust your campaign at every step of the conversion process for optimal results. Facebook also offers a lengthy list of analytics tools the track engagement, audience expansion, and click-through rates, just to name a few. While not as extensive as Facebook and Google analytics metrics, each PPC platform offers its own various tools to help track the success of your PPC campaign. The Nolen Walker marketing experts have the know-how needed to create and implement a successful PPC campaign on any platform you choose. We can deliver real, trackable results that you can see in our regular campaign reports so you can rest assured that you're getting the most out of every campaign dollar. Call us today at 866-356-8198 to learn more about attorney lead generation through PPC advertising.
Marketing Your Law Firm Through Social Media
Currently, more than ⅔ of the U.S. population has at least one social media account. This creates a marketing opportunity like never before in the digital world, offering unlimited access to potential clients throughout your area. While social media giants like Facebook and Instagram are cracking down on organic business content to make way for a more personal touch, the opportunity to thrive is still extremely viable. Creating social media accounts for your law firm has a multitude of benefits including:
An Expanded Client Base
Increased Brand Awareness
Subject Matter Knowledge Presentation
Direct Lead Acquisition Through Followers and Friends
The key to creating a social media page that interests your audience is by presenting relevant, interesting information in an engaging format. Adding rich media such as images and video to your social media posts helps keeps viewers engaged and can lead to increased follows. Entertaining content can lead to shares which provide links to your site, creating more traffic, increased conversions, and better SEO. A well-functioning social media account also keeps your brand name and services at the forefront, putting you a step ahead of your competition.
Lead Generation Through Remarketing
Remarketing is a way of marketing to someone who has previously had contact with your site or social media. Through this method of marketing, your site is equipped with a line of code that records behavior signals of its users. When a client clicks on a Google Ad, they are taken to your website to complete the preplanned conversion, whether to call your office or learn more about a subject. Through remarketing, you are able to reach potential clients who have already shown an interest in your service, increasing the chance of a conversion. While multiple platforms offer remarketing and retargeting opportunities to generate more legal leads, Google and Facebook offer the most benefit. With these platforms, remarketing efforts are simple and easy to track.
Google Remarketing
Google offers easy to use remarketing ads that integrate easily with your current PPC campaigns. Customize your remarketing efforts even further by creating groups within your audience, separated by demographics, behavior, and even keywords. Then, use Google Analytics to track and adjust your remarketing campaigns for the best results.
Facebook Remarketing
Target followers and previous viewers for optimal ad viewing throughout the Facebook platform. With Facebook remarketing, you can target your own followers as well as viewers who have clicked on a previous ad. Utilize Facebook remarketing analytics to measure and revise your campaign for optimal reach.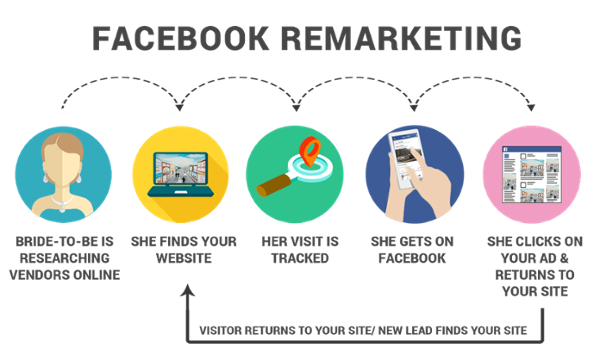 Digital Marketing Experts
Generating viable legal leads can be a difficult task. Let the Nolen Walker team create a digital marketing plan that gets better attorney lead generation than ever before. With years of experience in the SEO and marketing field, our experts know just how to market your law firm for maximum results. Call us today at 866-356-8198 to find out more about digital marketing for attorney lead generation and how it can help your law firm get more leads than ever before.