What is Lawyer SEO Marketing?
Search engine optimization (SEO) is a method of marketing that presents Google with the information it needs to rank your legal firm higher in search results than others. SEO has many components that work together to present Google with a complete picture of your legal site and its content. These techniques ensure Google bots can crawl your content and subject matter easily, for more accurate, more effective results. Each component is vital to the success of the system and should be carefully planned and executed for optimal results. Special coding is used to display pertinent information and topics so Google can quickly identify your site's subject matter.
The Effects of Attorney SEO
In today's marketing landscape, digital efforts far outrank every other method of advertising in ROI and effectiveness. In fact, over 51 percent of smartphone users have found a new local company while performing a Google search. With the online era in full swing and digital law firms emerging to form new competition, your online presence is more crucial than ever. But having a website is no longer all it takes to be found online. As the digital world continues to advance, the Google search has become the norm for locating local services. In order to be found in Google's SERPs, or search engine results pages, your legal site must include:
What is SEO?
Search engine optimization (SEO) is the process of altering your company website, Google My Business account, citations, and other online assets in a way promotes stronger performance in Google Search. Put simply, SEO makes it so much easier for people to find you online! Afterwards, you'll notice a significantly higher volume of traffic to your website.
Why should I choose SEO over other marketing channels?
SEO makes it easier to grow your brand through other channels. You'll also notice that the leads produced through SEO are significantly cheaper while still maintaining high conversion potential. In other words, people who find your services online (through SEO) have a great chance of becoming actual clients. The volume of prospects is much higher too.
How does Nolen Walker's SEO service work?
We start with custom website development. We add our own code, keyword optimization, original content, and everything! From there, we make sure that your GMB account has been fully optimized for local search results. Then we get your business listed in credible citation platforms like the Better Business Bureau. Finally, we supply ongoing content development for continued brand growth.
The Nolen Walker digital marketing experts can boost your online presence through a multi-faceted plan that includes unique website design and content creation, search engine optimization, and citation revision to take your legal site to new heights. Our digital marketing professionals can also provide social media and review management along with marketing assessment and reporting to ensure your firm has the tools it needs to succeed in the digital world. When you want to grow your legal firm's online presence, call the Nolen Walker digital marketing team at 866-356-8198 to find out more about our specialized SEO services for lawyers.
Why is Lawyer SEO Important?
With the world shifting to the Google search to find resources, services, and products, law firm SEO is more important than ever. Since Google uses SEO elements to index webpages, these practices are imperative to appear in results. Coveted spots in the Google 3-Pack and on the Local Finder are only achieved through great SEO techniques and strategies. These spots are directly related to SEO tactics and can make or break your online business.
Your legal website's SEO can contribute to
More Website Traffic
Higher Conversion Rates
Lower Bounce Rates
Better Marketing ROI
The Evolution of SEO
When Google first began, webmasters could manipulate the platform's algorithms to enable their websites to climb to the top of results. Black hat SEO tactics like keyword stuffing, link farming, and content cloaking became common practice. However, Google has responded appropriately over the years by updating their algorithms to reflect the needs of its users. These updates more accurately identify poor links, bad or misguided content, and other contributions to poor sites and penalize them to various degrees.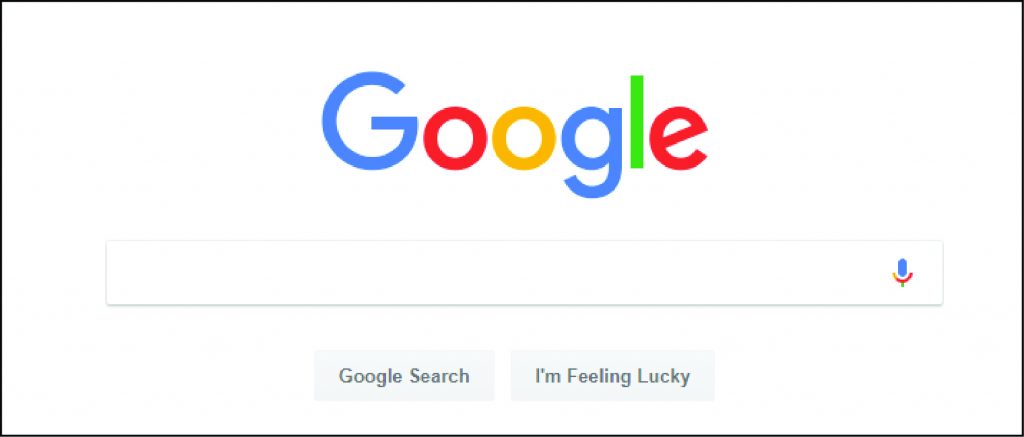 Google Guidelines for Effective SEO Marketing
Today, using black hat tactics can cause a number of problems including being removed from search results altogether. Google is clear about the guidelines for using SEO, dubbed white hat SEO tactics, and strictly enforces them. While many SEO techniques can be completed on your own, enlisting professionals with experience can help keep your legal site out of trouble and on the right track to better results. Let the Nolen Walker Webmasters ensure your legal site never participates in black hat law firm SEO tactics like: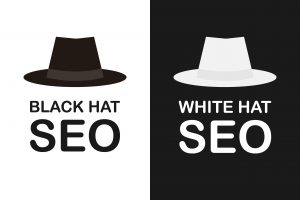 Invisible Text: The process of using background-colored text stuffed with keywords. Content is invisible to viewers but floods Google with keywords relevant to the content.
Paid Links: Google is clear on link-building guidelines and will penalize any site that uses paid links from link farms. Links that stem from low-quality websites may also end in lower SERP rankings for your law firm's website.
Keyword Stuffing: When Google first began, marketers, jammed as many relevant keywords as possible into a page, whether it really made sense or not. Google has since caught on to this practice and penalizes websites that use keyword stuffing.
Content Cloaking: Another top trick of marketers in early online days was to present one piece of content to the user while delivering a completely different piece to Google. This method was used to trick Google bots into ranking the site higher for top keywords. Today, however, this is a serious and easily detected offense against the search platform and will be penalized.
Perfecting Your Law Firm SEO Tactics
To create an effective SEO plan, substantial research, strategic planning, and analyzation mapping must be completed. Keyword and audience research are vital to the process and must be completed first. We help you identify your target audience as well as a comprehensive list of keywords and phrases that focus on your audience's needs and wants. Our experts also work with your firm to create a marketing plan that addresses your viewers' needs and provides them with the information and guidance they need to go from a site visitor to a client.
Our experts provide complete SEO services for lawyers and law firms that include:
Website and Content
Along with your marketing plan, our experts design a full website for your legal firm, complete with an original design, content, and coding. By doing this, your website presents unique information to Google and other search engines about your subject matter and content. Your custom site is created using responsive design to ensure optimal viewing from any platform, a top ranking factor for Google. Crucial design coding and formatting are also utilized to ensure Google indexes every piece of your legal site.
Your website's content is created with the viewer in mind, delivering the pertinent information and details they're looking for. Along with original, intriguing copy, your site will include enhancements such as perfectly-optimized images and video, graphics, and other rich media that keeps your viewer interested and engaged. Our content writers are well-versed and experienced in legal writing for accurate communication of details and points that could be imperative to a viewer's well-being.
Keyword Implementation
One of the top methods Google uses to present search results is finding relevant content through the use of keywords. Our professionals thoroughly research the most effective primary, secondary, and local keywords to ensure maximum results. Through platforms such as MOZ, SEMRush, and other top sites, we are able to identify the ideal keywords for every topic on your website. We provide natural flowing content and keyword usage to prevent red flags from Google while still utilizing the techniques necessary for SERP appearance. The Nolen Walker team regularly revisits your site's usage to ensure that keyword ranking hasn't changed and revise your content accordingly to ensure maximum results.
Structured Data
In order to help Google and other search platforms index websites quicker and more efficiently, a collaborative solution was introduced called Schema.org. Through this type of coding, marketers can add detailed and focused information about the content subject matter as well as firm details such as location, services, and hours of operation. This coding language makes indexing easier and more accurate, leading to better SERP results for your legal site.
Along with Schema.org, structured data can be used within your site to tell Google and search platforms that specific information is important. By adding structured data such as lists, focused content, and other techniques, you increase your chances of appearing in a featured snippet. These snippets of information are listed in Google searches above other organic options and deliver a piece of information, list, or other details that are directly related to the search query. Featured snippets have a superior click-through rate, and deliver more site traffic than any other means of online marketing. The Nolen Walker team can provide the correct schema coding and structured data to ensure your site's content is reflected properly and is a prime candidate for featured snippets and the Google 3-Pack.
Technical SEO
Along with an effective keyword strategy, your legal site must have the correct SEO coding and formatting to communicate effectively with Google bots. Our team uses a combination of techniques such as title tags, meta titles, and meta descriptions to ensure your information is easily crawlable by Google. We also implement H1s, H2s, and H3s so Google can quickly tell what every piece of content is about.
The URL structure is a top source for Google crawlers to identify the natural flow and quality of your content, so our experts take great care to ensure that your URLs are concise, detailed, and direct so no information ever falls through the cracks. Pages are organized in an easy to follow layout, with topics flowing from general information to detailed subject matter for better usability and searchability.
Google My Business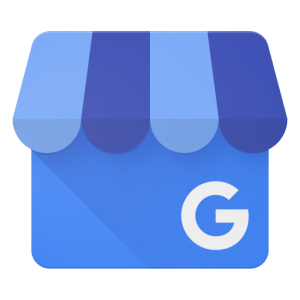 One of the most crucial steps to SEO perfection is correctly establishing your free Google My Business account. This platform lists all of your law firm's vital information like location, phone number, hours, and field of practice. You can also list firm details, content, and even images to make your account robust and give Google the most information possible to correctly index your site for better SERP results. The Nolen Walker SEO experts can build your Google My Business account to reflect every aspect of your firm and provide Google with the information it needs to keep your legal site ranking well.
Citation and Link Building
An important aspect of building authority with Google is acquiring inbound links to your legal site. These links originate from another location and link to content that's found on your site, either as a point of reference, data distribution, or any other reason. These links can be collected from quality content that is linked to by other authoritative sites, social media linking to shared content, and many other techniques. Unfortunately, many links are aggregated from link farms or giant platforms that sell worthless inbound links. These linking strategies are not supported by Google, however, and could end in penalties for your site. Our experts work tirelessly to acquire top-quality links that can boost your legal firm's online authority and clout, creating a better chance for high SERP rankings. We also provide link monitoring to ensure that links are used and referenced correctly on other sites so you get the biggest benefit possible. When we do find poor links or incorrect anchor text, our professionals go to bat for you, disavowing bad links from your site.
Online citations are listings of your company in directories found online. These directories can contribute to your legal site's authority if used correctly, but can also hinder your site if not done properly. Your business citations on these platforms should be uniform, written exactly the same way each time. This prevents Google from misinterpreting your site or associating it with another brand or website. Citation source is also important. While low-quality citations won't hurt your site's SEO, it won't help it, either. Low-quality citation sources offer little authority themselves so will not contribute to yours. Instead, stick to top citation sites such as Lawyers.com, FindLaw, Nolo, or Avvo to ensure you get the SEO benefits you're looking for with your citations.
Review Management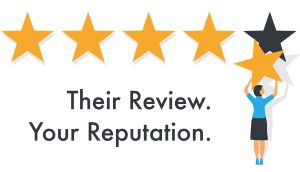 With more than 80 percent of the general public consulting online reviews before using a company, the opinion of others has never been so important. However, getting reviews isn't as easy as it seems and there's always the risk of bad reviews. To get the best reviews possible, ask satisfied customers for them through conversation, email, or phone call. Provide a simple format for them to give the review, and remind them in a few days if they haven't yet completed the review process. In many cases, clients are happy to leave a review as long as the process is quick and painless. The Nolen Walker SEO team provides an even simpler way for your clients to leave reviews with a website add-on called Righteous Reviews. Through this add-on, your clients are able to leave reviews on multiple platforms easily and conveniently. We also provide a follow-up system for reviews under three stars to ensure your firm is always able to respond to poor reviews in a timely manner. Call 866-356-8198 to find out how the Righteous Reviews add-on can help aggregate your firm's reviews throughout the internet.
Blogging
One of the best ways to rank well on Google is by regularly producing high-quality, engaging content. Through blogging, our experts can provide your legal site with fresh content on a monthly basis. This means that your site always has new content that's high-quality, relevant, and engaging for the ultimate user experience and Google rank. Our blogs are thoroughly researched and deliver accurate information that keeps the viewer entertained and guides them to the conversion goal.
Along with providing fresh content to your site, blogs can be used on other platforms to increase engagement and extend client reach. Blogs are perfect for sharing on social platforms to display subject expertise as well as increasing traffic to your platform and site through clicking. Blogs can also be used on your Google My Business account to provide additional fresh content which directly contributes to SERP rankings. The Nolen Walker team produces fresh, researched content that reflects relevant topics and commonly searched keywords and phrases. Call 866-356-8198 to learn more about how blogging affects your lawyer SEO marketing and how we can help take it to the next level.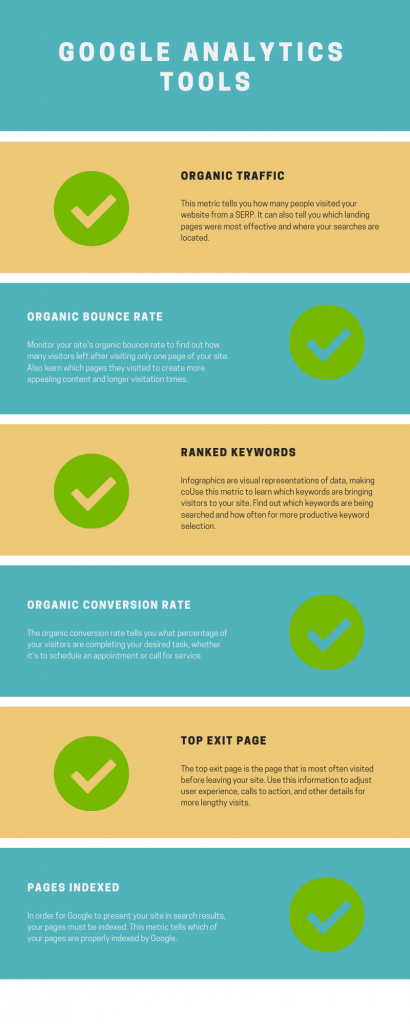 Analytics for Lawyer SEO Tactics
As with any business plan, your attorney SEO plan should have an effective form of measurement. The Nolen Walker Webmasters utilize measurement tools such as Google Analytics to provide a comprehensive view of your SEO progress. These analytics provide accurate and up-to-date information about your website's traffic, bounce rate, keyword utilization, and much more to deliver the information you need for maximum SEO results.
Audience Behavior: Find out how long a viewer stays on your site and what pages they visit before leaving.
Value Per Visit: This metric measures the value of each visit and are measured by each value a viewer brings. Values could be comments on a blog, likes on a social post, or even a link to your content.
Interactions Per Visit: This measurement depicts the number of interactions that are completed per viewer visit. These interactions can be measured by time spent on the page, actions made, and conversions completed. This metric is vital to identify what specific tactics are keeping your audience engaged and which aren't.
Audience Overview: Unlike other metrics, this measurement provides insight directly into your audience. Learn their demographics, locations, and behaviors to better cater to their needs.
Completing proper analytics reviews and adjustments can be difficult and overwhelming. The Nolen Walker team provides regular, easy to follow marketing reports so you are always in the loop. We also provide guidance and advice on actions to take for improvement and sustainability so you can be sure that your lawyer SEO tactics are always performing well.
The Legal SEO Marketing Experts
There's no denying, SEO is vital for online success in today's marketing industry. Without these techniques, it's all but impossible to appear in the ever-important local search result. You need a team of SEO experts that can work with you to establish your marketing goals and create a plan to help you achieve them effectively. The Nolen Walker marketing professionals guide you through each step of the process, providing detailed information and objectives so you are always in the loop. Once your marketing plan is set, our experts implement each technique to perfection and monitor the results regularly, making revisions and adjustments when necessary. Once your campaign takes hold, our experts deliver detailed reports on progress, metrics, and projections so you know exactly how each of your marketing efforts is doing and where they are headed. Get the most from your marketing dollars by calling the Nolen Walker experts at 866-356-8198 to discuss your Lawyer SEO marketing plan today.