What is Fence Contractor Marketing?
Marketing is a broad term that can indicate many aspects of promotion from traditional advertising like billboards to online marketing like SEO. When looking for fence contractor marketing near me you can count on Nolen Walker: Digital Marketing Services. Our services include digital marketing for fence companies including SEO, lead generation, and web design, Our methods are proven to work for fence installers throughout the United States and help them achieve marketing goals.
Lead Generation for Fence Companies
The whole point of investing in online marketing is to generate leads. That's why you should look at our service as lead generation for fence companies. We produce an SEO-optimized website with keyword-targeted content so that you can acquire high-quality leads at an affordable price. In addition to helping your website rank for high-volume keywords in your service areas, we also help you rank on Google My Business Map Pack rankings, and provide you with a review management software called BrandRevu. With our innovative lead generation system, you will thrive online in 2020.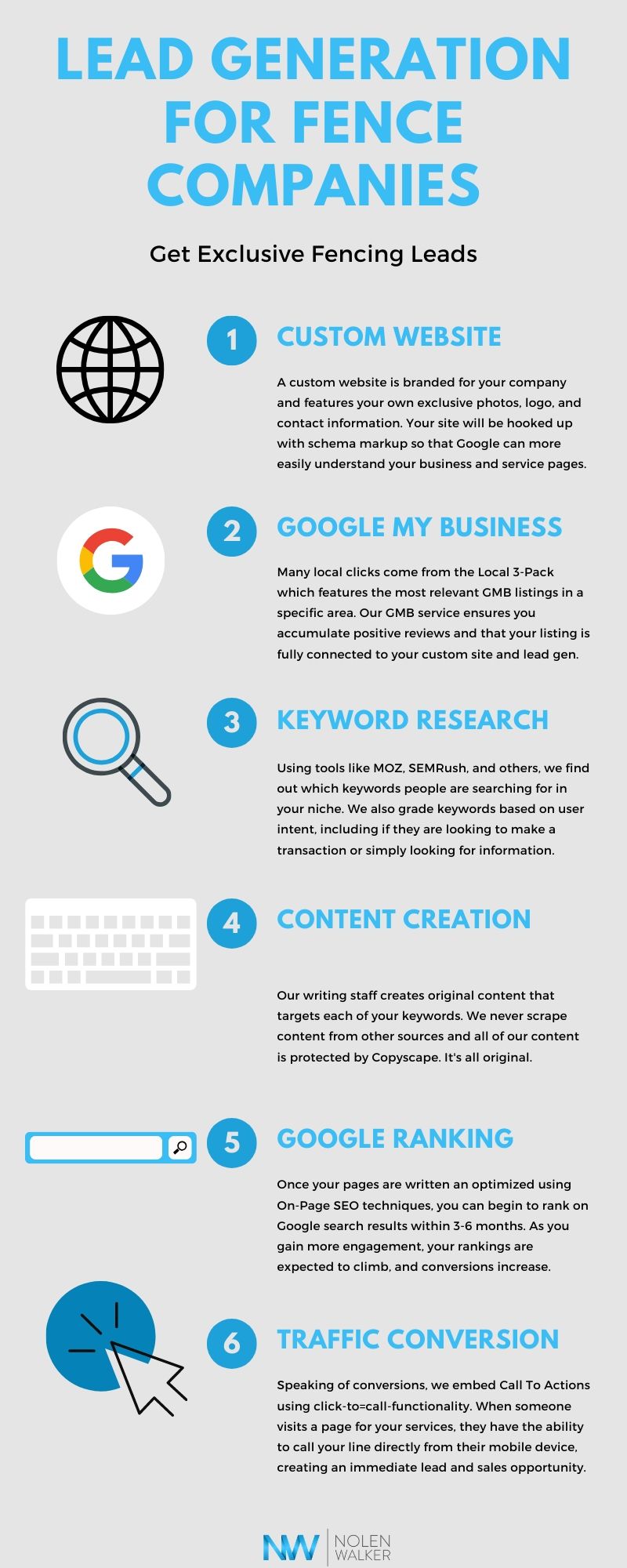 Search Engine Marketing for Fencing Companies
Fence companies are always looking for ways to spark lead generation. Search engine optimization (SEO) is the most affordable way to achieve this in 2019. When a consumer needs a fence installed or repaired they are going to search Google for a nearby contractor. The highest search results will generate the most clicks and calls moving forward. Sounds simple, right? Well it is and it is not. The concept is simple but applying it takes work. Before learning how SEO actually works, you should understand the benefits of search results and the specific ways to rank on a search engine results page (SERP).
Why should my company invest in SEO?
When it comes to marketing, you want to be where the clients are. Considering the enormous body of homeowners on Google every day, plus the ever-growing shift towards online search for essential services, it simply makes sense to be on the platform. With a little dedication, you can significantly increase your quantity of leads each month.
Why can't I just do PPC?
You can, but it's not very cost-effective in the long run! With search engine optimization, you could save hundreds (maybe thousands) every month and continue growing strong. SEO offers a dependable stream of low-cost, higher quality leads. The improved website structure and design also makes for better performance for your ad campaigns.
Doesn't SEO take too long?
SEO requires two or three months to build momentum, though we've seen some businesses generate noticeable growth in less time. If two months feels like a long time to wait, simply run PPC ads during that time. You'll enjoy continued leads while your long-term lead generation develops in that short period!
SEO Benefits for Fence Contractors
A consumer interested in your services uses Google to find what they are searching for. They use keywords to prompt the search engine to deliver relevant and useful results. Google is so popular because it works. Someone in your city may type in fence installation services near me and Google will deliver them relevant search results that often lead to sales conversions. If Google did not show good results, people would stop using it. Keep this in mind as you think about optimizing your business online in 2019 and beyond.
Brand Recognition
Before Google was the best way to generate leads, it was the Yellow Pages and word of mouth. Although the nature of these concepts have evolved they are not completely obsolete. Word of mouth, for example, is still a thing but the difference is that it travels at the speed of the nearest WiFi connection.  When someone hears about your brand they are going to do their due diligence by checking you out online. It is important that your brand is optimized and upholds a solid reputation.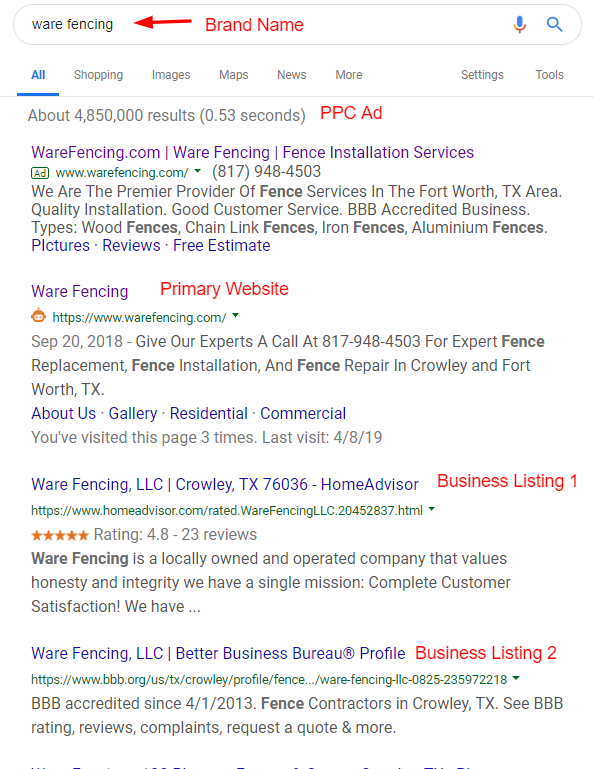 Lead Generation
For local service providers, SEO is about lead generation. The more people who inquire about your services, the more sales you will make. Leads derived from search optimization are the most valuable because they're exclusive. Unlike traditional lead generation programs which distribute shared leads to contractors, SEO ensures that the lead is for your company which makes it highly probable that you will convert it into a customer.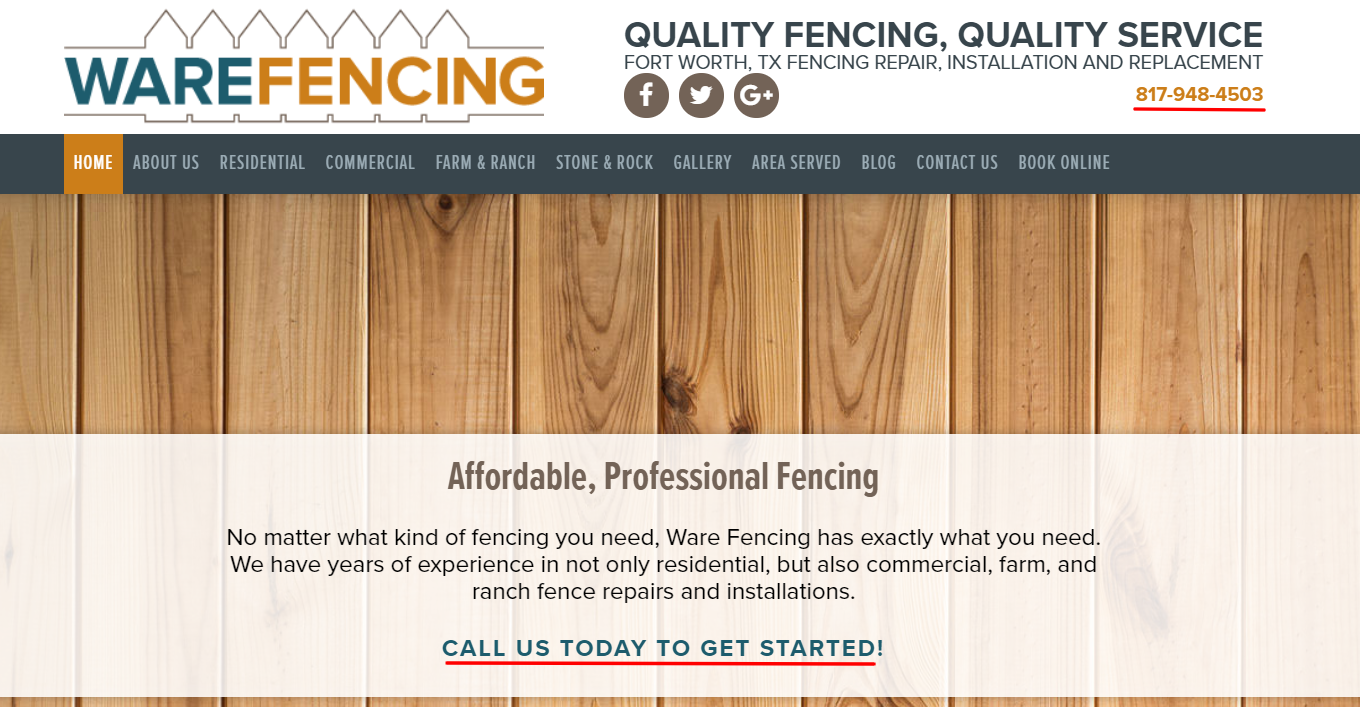 Return on Investment
The most attractive part of search optimization is its ROI. It doesn't cost much to optimize your web presence when compared to other promotional ventures like paid advertising. PPC ads can be useful in the short term but their expense is not sustainable. SEO works to increase leads gradually and is able to maintain its rate if worked on consistently. Using this tactic, fence installers can make a major return on investment.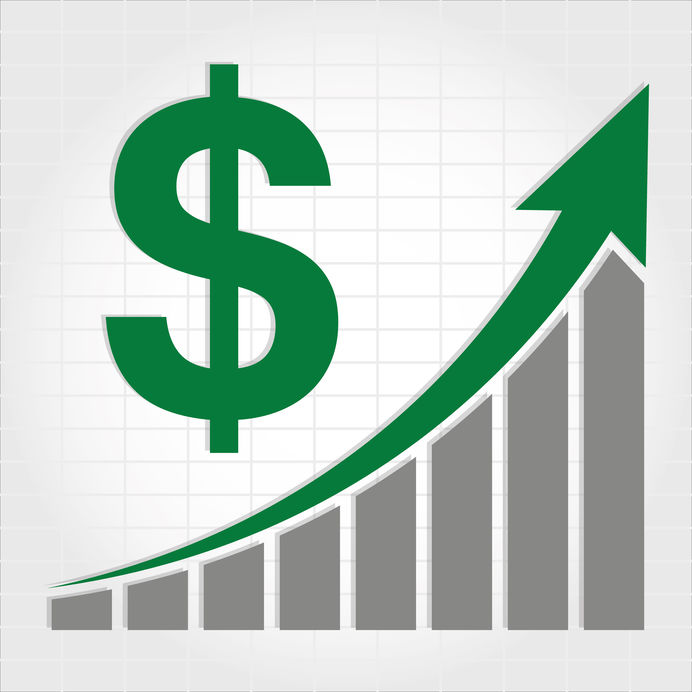 Google SERP Features for Fence Installers
There's more than one type of search result on a Google SERP. Most think about the organic results which are the traditional 10 blue links on the first page. But above those links are the Google Map Pack and at times, a featured snippet. To truly maximize your business revenue, you are going to want to optimize your presence to appear on every type of search result. Not only does it promote click diversity but it helps facilitate higher rankings.
Local Map Pack
When a nearby user searches for a relevant keyword term they are shown a group of 3 business listings on the top of the SERP. These 3 listings are known as the Local Map Pack or Local 3 Pack. There is an option to see all maps results but users rarely exercise that option. Instead, they choose from one of the Maps listings that is conveniently displayed for them on the page. Ranking in the top 3 requires a knowledge of local SEO and an ability to generate reviews.
Organic Results
People still click on organic results when searching for local contractors. While the Map Pack has made those clicks fewer than before, there are still enough to make optimizing worthwhile. When it comes to organic search results, the goal is to be #1. But appearing in the top 4 will get you some opportunities over time. Remember, SEO is a sustainable marketing model so securing yourself on the top of page one will pay long-term dividends.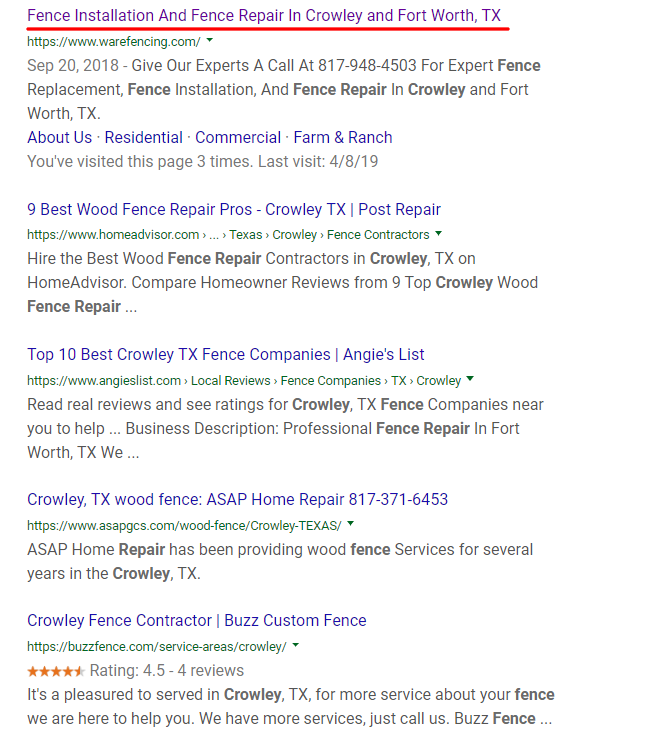 Featured Snippets
Sometimes above the top search result is a programatically selected piece of content known as the featured snippet. These snippets typically answer a common user query such as how much does fence installation cost? The snippet is accompanied by a link to its corresponding webpage making it effectively a #1 ranking for whichever website published that page. Optimizing for featured snippets can help boost traffic and expand brand awareness.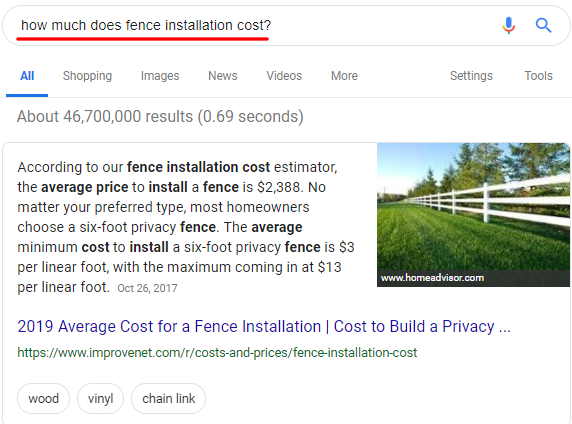 Nolen Walker SEO Services
To optimize your business online call Nolen Walker today. We provide full service SEO to fence installation contractors throughout the United States. Our package includes custom web design, content writing, local mapping, SEO, and our Righteous Reviews widget. With this package you will be positioned for success on Google SERPs and enjoy the benefits of its ROI for years to come. We believe in a full optimization so that you can dominate every aspect of Google search results. Each component works together to achieve a collective goal of increased search rankings. We do not offer individual services as standalone packages.
Call 866-356-8198 for Fence Company Marketing