Much has been made of backlinks throughout the history of SEO. They were once the primary and essentially the only ranking factor. Websites with the most links ranked the highest regardless of the quality of their on-page content. Worse yet, the quality of their links was equally as irrelevant. Quantity was all that mattered to Google's search engine algorithm in its infant stages. We've come along way from that point now that we're in 2019. Inbound links are still an important component of SEO for dentists but the dynamics of link building have changed drastically. Quality now matters quite a bit. In fact, it matters more than quantity. Furthermore, on-page factors now carry significant weight as do other off-site factors like citations, engagement, geo-mapping, brand popularity, etc. Still, acquiring links from other websites remains a priority for the most successful dentist websites. You can be one too by following this advice: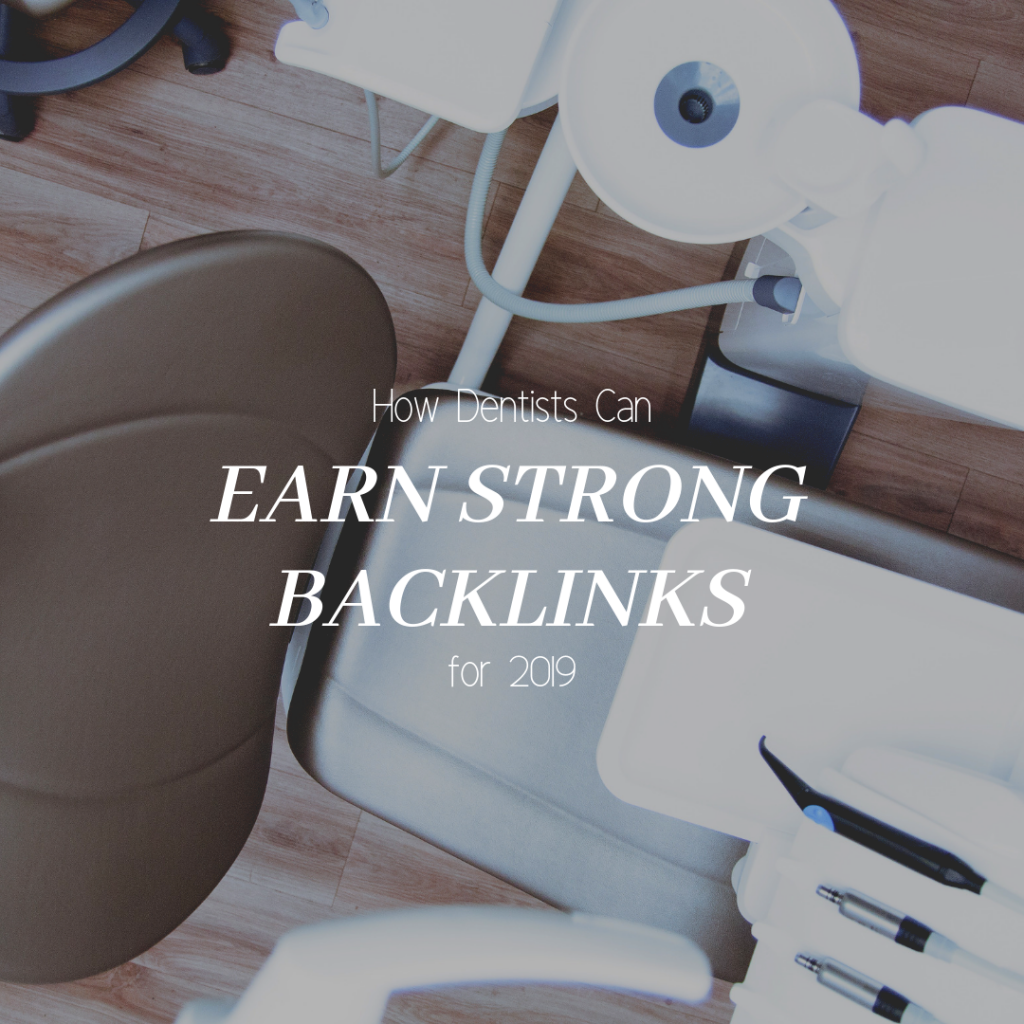 Make a Name For Yourself
Who do quality websites want to link to? Let's see… umm… credible sources. That's right, for your dental website to earn quality inbound links from other high value sources, they are going to have to know who you are (in many cases) and trust that your site is worth linking to. The best way to do this is to establish a web presence both through organic SEO as well as local SEO. Make sure your Google My Business page is claimed and verified and that it has plenty of positive reviews. The same should be true of your Facebook Business Page. The combination of these two powerhouse trust-builders can really put your dental clinic on the map and inspire other websites to link back to you because of your well established credibility throughout the web.
Claim & Verify Google My Business
Create Facebook Business Page
Establish Your Web Presence

Write High Quality Blogs
Google is not shy about demanding high quality content for websites but there is an additional benefit that many overlook. When other bloggers are looking for sources to cite within their own posts they use Google search to find statistics, infographics, and other valuable information. These are often found in blog posts that rank on page one of Google for certain terms and phrases. If you start writing great blogs with these kinds of value-pieces, you too can earn links based on the content quality alone. In this case, the other website owner may not even know who you are but they can appreciate the value of your blog post and link to it without hesitation. Along with making a name for yourself, blogging is the most organic way to earn SEO links in 2019.
Include Value Within Blogs (Infographics, Stats, etc.)
Follow Google's Quality Guidelines
Optimize Posts to Rank on Page 1
Distribute a Press Release
Have big news about your clinic? If so, you can write and distribute a press release to multiple news outlets. Within the release, you should embed a link to your website so that people reading it can find you online. This link will also make it so that the news sites are now linking back to your own site. One thing that must be made clear however is that these links are known as nofollow. This means that they are not as valuable as other kinds… like when another website manually links to you. Since you are essentially forcing these news outlets to link to you, they don't count as votes of confidence. With that being said, a mere association with the likes of ABC, FOX, and other news sources can be helpful for your SEO efforts throughout 2019.
Announce a Grand Opening
Distribute Release to News Sources
Settle for Quality Nofollow Links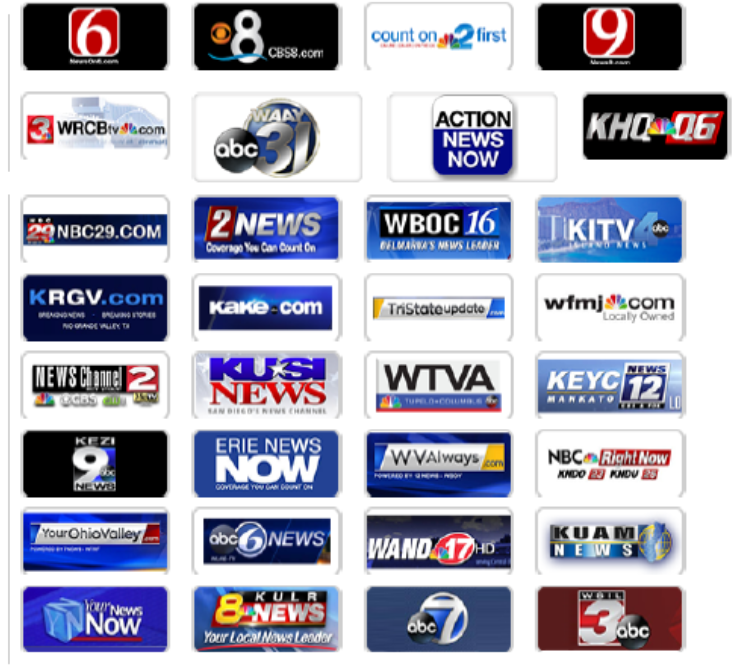 Source: Star One PR
Guest Post on Other Blogs
We spoke about writing your own blog posts which may then translate to earned links but to make sure you are getting your just due, you can apply to be a guest poster on other relevant websites. This guarantees you will be getting an inbound link in exchange for a post. Best of all, most blogs are dofollow links meaning they do count as a vote of confidence (unlike press releases). Some in the industry are wary of guest posts and cite them as a modern version of link scheming and manipulation. This seems like an excessive point of view but there are cases where it rings true. The key is to keep your guest posts limited to blogs that are highly relevant to your niche which in this case is the dental industry. You can get into trouble by posting on platforms with no relevance.
Avoid Link Schemes
Connect With Relevant Blogs
Enjoy Dofollow Backlinks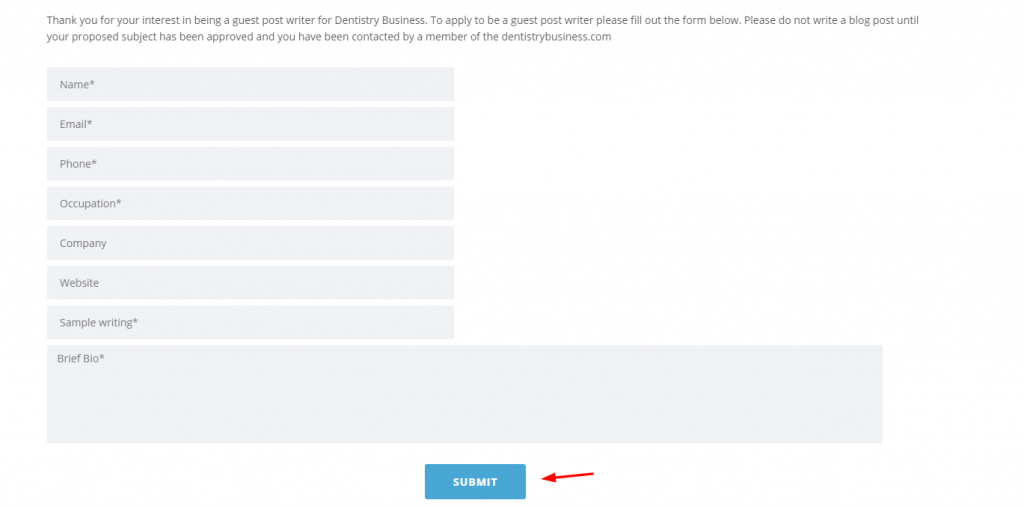 Source: Dentistry Business
Link Building Tactics to Avoid
Google will apply a manual action (aka penalty) to websites that use link manipulation tactics. Back in 2012, the Panda update to Google's algorithm essentially destroyed all businesses thriving from link schemes. This was a wake up call to website owners who thought they were above the rules and regulations set forth by the search engine. Fast forward to 2019, and manual actions are still being levied by Google. Perhaps not quite as often because of something called negative SEO attacks. This refers to when competitors try to discredit your site by sending spam links to it. Google would rather just devalue these links than to penalize you for something you may or may not have done yourself. The bottom line is this; there's no upside to link scheming in 2019. This means don't buy links from online marketplaces or lobby to guest post on sites that have no relevance to dentists. Finally, don't spam forums or comment sections with your links… it doesn't work anymore. Focus on building white-hat links to succeed in 2019.
Blog Comment Spam
Excessive Backinks "Exchanges"
Forum Comment Spam
Irrelevant Guest Posts
Link Wheels
Purchasing Links