In the niche market of cosmetic surgery, competition is fierce. While quickly growing, cosmetic surgery is still in its early years. Because of this, standing out among the crowd is crucial. Cosmetic surgery SEO gives your practice the boost it needs to stay on top, even in the offseason. Search engine optimization helps your practice communicate better with Google and other search engines, driving more traffic to your site. In fact, cosmetic surgery SEO can contribute to:
Increased Website Traffic
Higher SERP Rankings
Featured Snippets in SERPs
Increased Conversions
Higher Marketing ROI
The Nolen Walker experts work with you to identify your practice's marketing goals and design a customized cosmetic surgery SEO plan that increases your site's visibility and gets you a better return on your marketing dollars. Call our professionals today at 866-356-8198 to learn how proper SEO can change the face of your marketing strategy.
What is SEO for cosmetic surgeons?
SEO (search engine optimization) forms a bridge between your practice's website and Google Search results. Through extensive website optimization, careful management of your GMB, citation listings, and other beneficial online activities, SEO professionals allow your business to steadily rank up in search listings. That means more clients and stronger brand growth!
Why team up with Nolen Walker over other SEO companies?
Why our team? Our results, of course! We've enabled hundreds of businesses to earn premium front page listings in their communities, securing high lead generation and stronger online performance. How do we do it? We touch on over 200 points of optimization on and off your website. Our custom website design and powerful reputation management software make it all possible!
Search marketing takes time and money. Is it worth it?
Oh yes! Consumers continue to shift towards online search for all their services. If that's where your prospects are, that's where your practice needs to be too! It may take a few months to build momentum, but dedication will make your practice unstoppable. There a few marketing channels as practical and sustainable as SEO and PPC.
What is Cosmetic Surgery SEO?
SEO, or search engine optimization, uses techniques and practices to better communicate with Google and other search engines so your website appears higher in search engine results. These efforts typically include a combination of techniques like keyword implementation, design techniques, specialized coding, and off-site citations and platforms. Each of the components works together to present Google bots with a clear picture of what your site is about as well as delivering a great user experience, a critical aspect of Google ranking. However, if even one element is missing or incorrectly completed, your SEO could be ineffective and costly. Be sure that each of your SEO efforts is productive and effective by calling the Nolen Walker team to help.
Perfecting Your Cosmetic Surgery SEO
SEO is the compilation of multiple optimization techniques and elements which work together to produce a clear, easy-to-read picture of your website and subject matter for Google bots. Through proper SEO, your site is more easily and more accurately indexed and presented in SERPs. The better your site's SEO, the higher it will rank with search engines like Google. Each element contributes to a ranking factor to help ensure that your website is correctly indexed and displayed in search results.
Comprehensive Research
As with any effective marketing technique, SEO begins with comprehensive research. Through productive research, you are able to identify your target audience, your competitors' efforts, and the best strategies and keywords to use for an effective campaign. However, poor research can leave you unorganized and your efforts unproductive and unseen. The Nolen Walker experts can help you can complete all SEO and digital marketing research so each of your cosmetic surgery campaigns is effective and productive. We perform all the needed research including:
Audience Research: Proper audience research not only identifies the age and income of your target market, but it also defines specific questions your audience has and the type of information they are looking for. Quality audience research uncovers your audience's intentions as well as what they are looking for so your practice can more easily appeal to and communicate with them.
Competitor Research: Through this type of research you are able to identify what your competitors are doing and how it's working. Use websites, social media accounts, local searches, and directory listings to take account of your competition and the endeavors. This helps you decide which efforts may work best for you and which may not return big results.
Keyword Research: This all-important step defines which keywords will be most effective for appearing in searches. By using analytics tools like MOZ or SEMRush, you can see how many people are searching for specific words along with the level of difficulty you will have for ranking for specific terms. These metrics can help you decide which general, secondary, and long-tail keywords will be most effective and return the most reward.


When you need research that's comprehensive and multifaceted, call the Nolen Walker team. We thoroughly research your local market to get an accurate view of your audience, what they're looking for, and what type of marketing is currently working. We create easy-to-read results and reports so you can see just where you stand in your industry. For research that sets the stage for real marketing results, call Nolen Walker at 866-356-8198.
Google My Business
When it comes to your SEO efforts, your practice's Google My Business Account is the single most important factor. Google uses the information on your Google My Business account as a base for your information, location, and other pertinent business details. In order to get the most from your SEO, your Google My Business must be correctly setup. Include your full practice name as well as your hours of operation, location, and phone number. Additionally, complete the space for services and details. List as many services as possible, separating them individually instead of grouping like services together. This will help Google correctly index all of your services instead of just a few.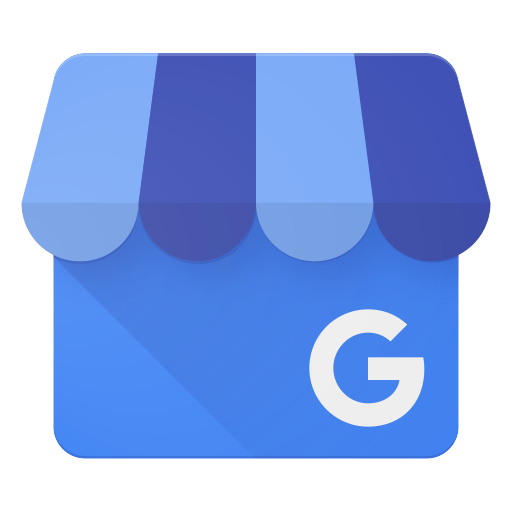 Quality Content
Content is one of the top factors Google uses to rank websites on search results. Quality content is crucial for your site and may be the deciding factor in whether your cosmetic surgery site ranks well. Your content should include properly optimized images and videos along with informative, entertaining copy that encourages the viewer to continue through the site. Your website's content should also include SEO elements like:
Well-Researched Keywords: Platforms like MOZ and SEMRush provide superior metrics to help you identify the ideal keywords to use on your cosmetic surgery site.
Location and Communication Tags: For use in collaboration with keywords, these tags provide location and communication data to Google so you appear in more location-based and mobile searches.
Strategically Placed Headings: H2s and H3s used strategically throughout your page help highlight important points as well as giving Google clues to subject matter for better indexing.
Lists and Styling to Highlight Important Points: Google recognizes lists and styling when used to highlight points of interest and important information. In fact, Google has helped make the process easier with structured data and schema markup.
Website Design and SEO
Your website design also contributes heavily to your site's Google rankings. Because features like load times and user experience are at the top of Google ranking qualities, these components are imperative for successful cosmetic surgery SEO. Google's Mobilegeddon update changed the formatting rules forever by ranking mobile-friendly sites at the top of Google SERPs. Today, a site that is not mobile-friendly is shot to the bottom of SERPs, below all other mobile-friendly sites. There are currently three ways to achieve a mobile-friendly site, each of which is readily accepted by Google and other search platforms.
The AMP Project: AMP, or accelerated mobile pages, was created by Google, in partnership with other search platforms, to create a simple method of making web pages mobile-friendly. Through this design technique, all unneeded graphics, coding, and content are hidden to accelerate load times.
Mobile-Friendly Pages: Through this technique, pages are adjusted to show each page's information in an altered format that's easier and quicker to load. Images, video, and other content and design components are edited to show a different layout depending on the screen size.
Responsive Design: As the newest and most innovative design method, this technique presents the most user-friendly experience possible. This design is created to automatically adjust to the specific size screen it's being viewed on for optimal load times and viewing.
Along with mobile-friendliness, your website's design should deliver the ideal user experience, another main ranking factor for Google. This includes all front and back end design techniques such as navigation, button placement, and even the addition of JavaScript. Your design should be easy to follow and navigate, offering easy-to-complete forms, simple navigation throughout the site, and quick access to help and guidance when needed. Each of these factors contributes to the overall design and user experience of your website and can help your practice rank better in local searches.
Technical SEO
Along with content and design, the technical SEO on your site help Google bots to know exactly what topics are covered on each page. To better help Google bots index your content accurately and quickly, technical SEO can be implemented. These elements feature select information and details so Google can easily index your information. Some technical SEO elements include:
Meta Title: This tag appears as the title of your Google entry as well as the tag on the web page itself. The meta title gives Google a general idea of the overall subject matter.
Meta Description: This short description appears under the title in Google SERPs. This snippet also gives Google bots a clear picture of your content's topic.
Structured Data and Schema: These types of specialized coding present the ability to showcase important information for Google bots. From practice location information to specific services or procedure details, these coding structures give Google bots a clear picture of the information. Structured content also encourages featured snippet utilization, a special feature of Google.
Linking: Using links to your own site as well as to other authoritative sites allows your audience to easily find more information on particular topics, leading to better user experience and more authority for your site- a major Google ranking factor.
NAP Citations
While your cosmetic surgery website will serve as the hub of your online marketing efforts, off-site citations are crucial for a well-rounded SEO plan. Google uses third-party listings and citations to measure your practice's authority and trust. Therefore, the more quality citations your practice has, the better your rankings may be on SERPs. Your citation listings also offer a more robust Google Homepage, displaying your listings as search results on the page. FindLaw, Justia, and Avvo are just a few upstanding directories that can boost your SEO. However, your NAP citations must be completed correctly and uniformly to prevent adverse effects on your cosmetic surgery SEO efforts.
When creating your NAP Citations, consider these critical points.
Include the whole name of your practice including any suffixes like M.D. or PLLC.
Write out the entire address, spelling out words like 'suite'.
Include your phone number in the same format every time, preferably the (xxx) xxx-xxxx format.
Many directories allow space for service listings. List your services specifically instead of using general categories.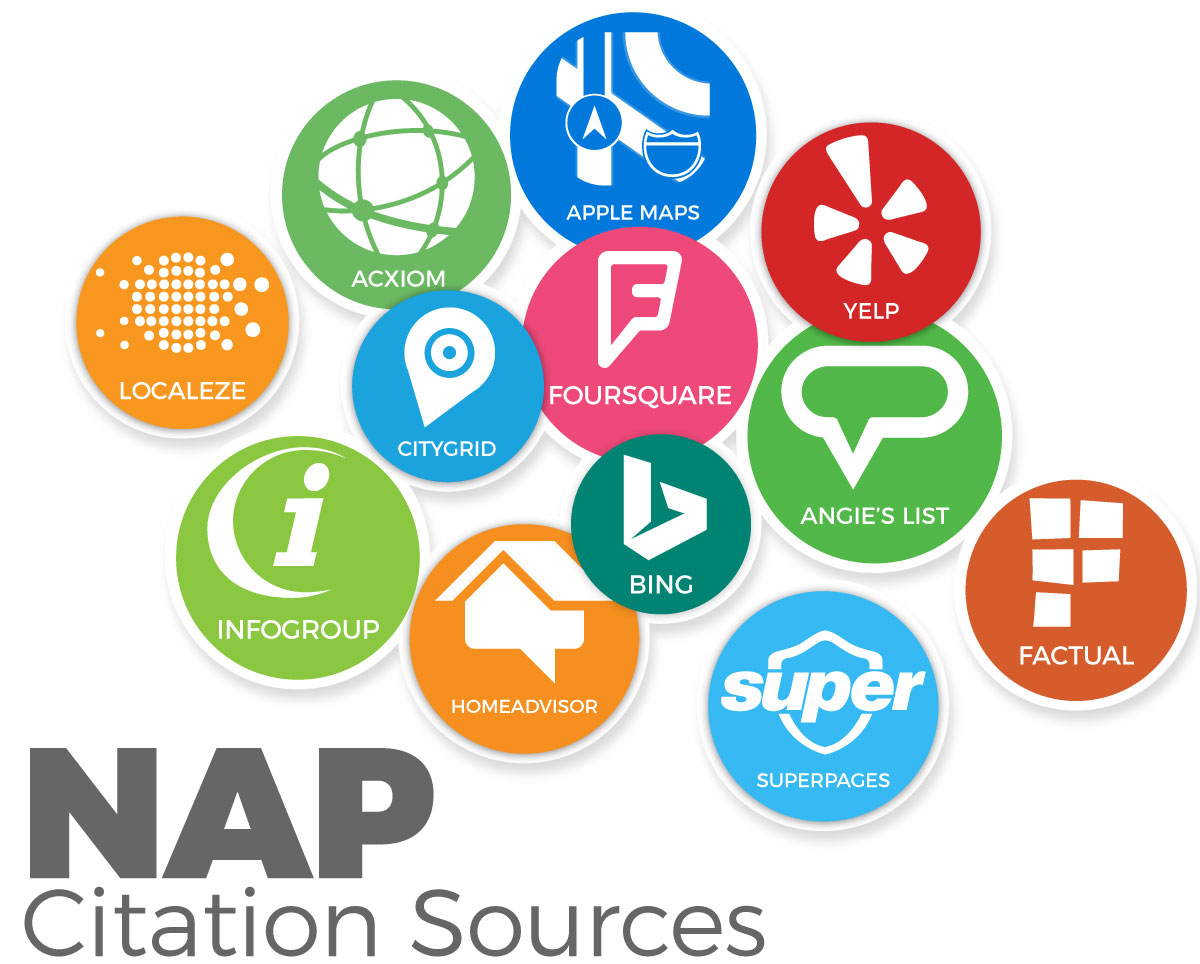 Remember to include general directories in your citation group as well. Directories such as Yelp and Better Business Bureau provide authoritative general citations that are highly regarded in the online world. The Nolen Walker SEO experts can help you acquire the citation listings your practice needs to build a reliable reputation throughout the digital landscape.
Cosmetic Surgery Practice Reviews
Like citations, reviews are a crucial element of SEO that is often forgotten. Reviews are used by Google to measure your practice's reliability, trust, and authority. However, building reviews can be tricky. Good reviews are difficult to come by, and with every good review, there is a risk of a bad review. Review capabilities are available on almost every citation source as well as on Facebook and Google. While Google reviews are thought to carry the most weight when it comes to SEO, it's also important to have reviews from other platforms as well. Google not only displays other review types on your Google Knowledge Graph but also uses them to measure your site's reliability and trust.
Acquiring Reviews
The best way to get reviews for your practice is to ask for them. Happy customers are typically more than happy to leave a review, but not unless you ask them. Social media is also a great way to acquire reviews that can be integrated into your Google Knowledge Graph. While reviews are crucial to most businesses, cosmetic surgery thrives on word of mouth business. Therefore, good reviews on highly regarded sites like Google, Facebook, and BBB are crucial to attracting new clients. But sometimes, a bad review will be left despite our best efforts. A few bad reviews won't hurt your practice too severely, as long as your star rating stays above a ⅘. However, while a bad review won't sink your practice, they should be dealt with properly to help diffuse the situation and prevent further backlash. When you receive a bad review, use these steps to properly deal with it.
Apologize for the bad experience had by the client (even if it wasn't your fault).
Take the conversation to a private space.
Offer multiple solutions that can help make the client happy without trivializing the service.
Apologize again and request a chance to reconcile the client's issue with further service.
Reviews are the lifeblood of the cosmetic surgery industry. In fact, ¾ of consumers read at least 5 reviews before selecting a product or service. Reviews also contribute heavily to SEO efforts, providing more trust and authority for your practice. When you're looking to get more reviews for your practice, the Nolen Walker experts can help. Call us today at 866-356-8198 to learn about our review acquisition and reputation management services.
How Social Media Contributes to Your SEO
While social media doesn't directly affect SERP rankings, according to Google, it does lend to many secondary features that do, in fact, contribute to SEO. A well-managed social media account can help expand your audience base, creating more traffic for our website. These platforms are also excellent backlink sources, generating quality links from shared content. Links directly affect your SEO efforts and communicate authoritativeness and trust to Google. Having social media accounts can also create new outlets for reviews and recommendations as well as contributing to a more robust Google Homepage. In order to take full advantage of social media SEO benefits, try these no-fail tips:
Share only quality, optimized material that's engaging and informative.
Encourage conversation on your posts by asking pressing questions or providing a topic base.
Provide service and procedure information snippets to lure viewers back to your website.
Post often and throughout multiple platforms for optimal reach and results.



Social media is an important component of any digital campaign. Not only does fresh content provide ever growing opportunities to connect with potential customers, well-crafted ads can directly target high quality leads. For social media advertising that gets real results, call the Nolen Walker specialists at 866-356-8198. We provide the social media know-how you need to take your accounts further.
Using Analytics for Maximum SEO Success
Like any business plan, your SEO marketing plan should have a defined strategy for measuring success. Many platforms, such as Google, offer extensive analytics metrics to show you exactly how your digital marketing is doing. These metrics should be assessed regularly and used to revise your SEO plan for optimal results. Use these crucial Google Analytics metrics to measure your online SEO success.
Keyword Report: Within your channels report, you can see the keywords used for each platform. Use this to find the most beneficial keywords for your site.
Conversions Report: Your conversions report gives you an idea of which channels you're getting your audience and whether they are brought by paid or organic efforts.
Page Performance Metrics: Under the "Behavior" tab, you can see how each page is performing. High bounce rates or exit rates can mean poor user experience which can lower SERP ranking.
Click-Through Rate: Use this metric to find out how many people click on a search result to get to your site. This information can help you produce the most relevant and engaging content possible.
It's crucial that your analytics reports are reviewed often and your campaigns adjusted for maximum results. The Nolen Walker professionals can manage your SEO efforts as well as your analytics needs. We provide detailed monthly reports so you can see exactly where your practice is in its campaigns and what adjustments our team is making to optimize your results. If you're looking for expert SEO management that you can count on, call our pros at 866-356-8198.
Supplementing SEO With PPC Cosmetic Surgery Marketing
While there's no denying that SEO provides the best long-term marketing results, it takes time to be properly seen and indexed by Google bots. In fact, a new website can take up to a year to fully optimize in a highly populated area. Pay Per Click, or PPC, advertising can help supplement your organic marketing with advertising that is completely customizable, trackable, and adjustable. With PPC advertising, your cosmetic surgery practice can customize your audience, budget, and message for a completely unique advertising campaign. Pay per lead campaigns offer:
Budget Customization and Adjustment: Customize your budget with daily and campaign- long caps, and adjust your budget throughout your campaign to maximize your advertising dollars.
Audience Customization: Customize your audience by age, income, lifestyle, location, and more to get your message to only the most prospective viewers.
Analytics Tools: With accurate and up-to-date metrics offered on PPC platforms, you can see exactly how well your campaign is doing and make any necessary adjustments.
Adjustable Timeframe: You can start and stop PPC campaigns at will, making it easy to begin new campaigns and end efforts that aren't effective.


PPC campaigns are available on Google and Bing as well as most social media platforms like Facebook, Instagram, YouTube, and even Twitter. These ads appear in with relevant searches and provide a clickable link along with ad content. PPC ad campaigns can be accurately measured for efficiency using familiar analytics tools like Google Analytics, Facebook Analytics, and many other metrics platforms. By using these metrics, you can always see just how your campaigns are doing at any time so that you can get the most ROI possible. To learn more about cosmetic surgery PPC campaigns and how they can help your SEO efforts, call the Nolen Walker experts at 866-356-8198. We can help you manage your PPC efforts to maximize your advertising dollars and get the most return.
Your Cosmetic Surgery SEO Experts
Cosmetic surgery marketing is crucial to expand your customer base and be successful in your market. The Nolen Walker team has the experience needed to provide your practice with a productive digital marketing plan that gets real results. We work with you to identify your marketing goals and create a one-of-a-kind digital marketing plan for your practice that's centered around superior cosmetic surgery SEO and effective secondary efforts such as social media, PPC, and citation management so you see better results, faster. Call our experts today at 866-356-8198 to learn how cosmetic surgery SEO and other digital marketing techniques can boost your practice to new levels.