Does social media matter?
The internet is an ever-changing arena. What was once non-crucial to search engine optimization can become critical in a small amount of time. Social media has been on the rise and is increasingly important to your website's online optimization. No matter what your business, social media matters. 
Consumer Opinion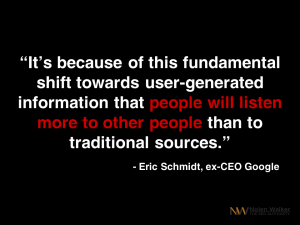 One of the biggest reasons social media should matter to your company is that it helps form consumer opinion of your company. Recent studies have shown that consumers are over 80% more likely to trust a business that has a social media presence than one that does not. This means social media simply cannot be ignored.
Social media gives you the opportunity to engage your clients. People are increasingly interested in learning about companies in an informal format. A website is what you want to say about your company and is a one sided conversation. But social media outlets allow your clients to converse back and share their opinions an ideas. 
This is a great opportunity for your company to embrace. Use social media to enhance your web presence in the following ways:
Engaging your clients.
Bringing your clients back to your site again and again.
Sharing informal information that doesn't fit into your website.
Adding a personal touch by implementing personal company posts (this helps your company seem more human).
Building trust as an authority in your market via informational and helpful postings.
Google's Opinion
Social media also influences the way search engines view your company. Social media is another way Google verifies you are who you say you are. And it proves to them you are an operating, relevant business. Never underestimate the importance of social media to your overall web presence. Google wants to not only see that you are present on major social media networks, but that you also manage your presence.
Because of the importance of social media to SEO, we provide our clients with social media management as a part of our ongoing monthly services. Talk to us today about how social media can aid your company in online optimization.