What you are about to learn could change the course of your online marketing presence. It's one simple trick to get more Google Reviews for your small business. Some might call it a hack but it's perfectly legitimate and white-hat. That's why it's so valuable to know.
We are giving this trick away for free so that small business owners around the United States can compete on Google Maps, especially in the Local 3 Pack. As you may know, a presence on the Local 3 Pack is critical to local lead generation. While more than just the quantity of reviews influence Google Maps rankings, they remain one of the foremost and sought after components to a Local SEO strategy.
The Free Advice Review Generator
We had a client who fielded a significant number of daily calls in which people were asking for help with a service that he did not specifically provide, but was closely related to his niche. Instead of telling them he couldn't help, he pointed them to a service he knew of that could. Aside from providing free advice to several people per day, he gained nothing out of it for his business.
After consulting with the Nolen Walker team, we urged him to ask nicely for a review after providing said advice. We stressed that asking and demanding are separate things. We told him not to pressure the caller into leaving a review, but to present it as "if you don't mind." You are not asking them to write anything unethical. All they have to write is that you helped them find the proper services. After implementing Nolen Walker's strategy, this client saw their reviews surge quickly.
They now dominate Google Maps for their industry.
It wasn't the extra reviews alone that did the job, but they were a central component. If you are a small business who fields calls for advice, you too can take advantage of this cutting-edge review generation technique. Follow these rules:
Ask Nicely
Don't Apply Pressure
Keep it Ethical
The benefits of utilizing this trick are not only short-term but long-term as well. Besides getting the feedback in a form of a Google Review, you also increase the probability of that same person recalling you when they need the precise service you provide.
You've established something known as brand recall. When you form a personal connection with an individual, they recall your brand when problems arise that you can assist with. So the free advice hack is not just about a single review or even multiple ones, it's about growing your brand incrementally. It's about leveraging part of your marketing appeal into increasing its output. All good for SEO.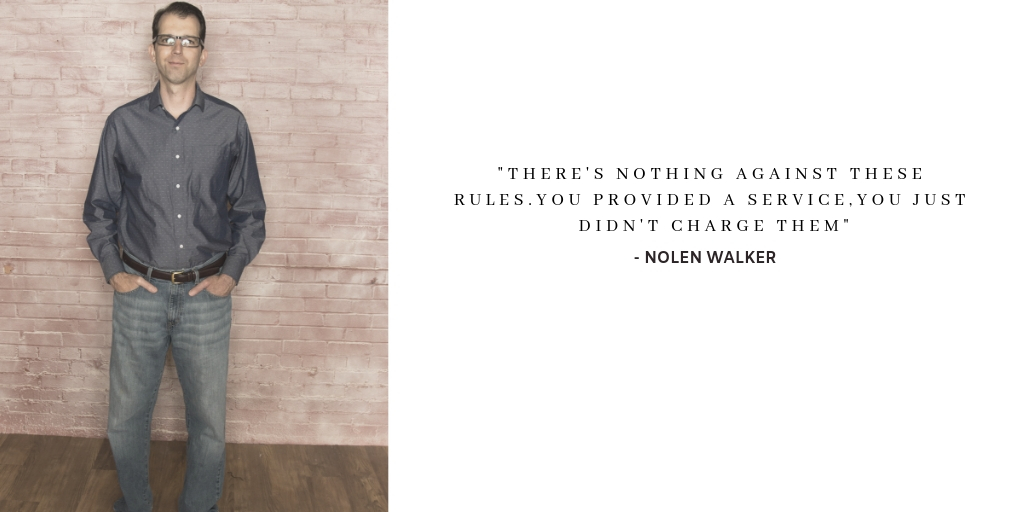 Other Online Review Generation Tactics
The other review tactic that can be used effectively is asking your clients in person. There's something about the personal face to face interaction that lends itself to a higher probability of reviews. Following up with texts and emails is more effective after that personal interaction takes place.
People are busy, so they want the review process to be as convenient as possible.
You can make it so with a business card that has directions on how to leave the review. You can also invest in a website reviews widget so that they can leave the review directly from your website, and don't have to find your Google profile (although it isn't hard to find). People would rather binge watch Netflix than leave you a review, and that won't change anytime soon. But if they feel you did a great job and then saw you take the initiative to ask in person, they just might take the 5 minutes and leave the feedback. Even 3 out every 10 clients can work wonders for your SEO.
Ask In Person
Remind Via Email & Text
Website Reviews Widget Integration
Avoid Black Hat SEO Tactics
There's other review tactics you'll find online but many of them are what are known as black-hat. It means they are unethical and violate Google's guidelines. Furthermore they may result in manual penalties issued by Google and completely destroy your online presence! Recovering from this won't be easy, as your brand will now be tarnished in the eyes of Google.
If a tactic mentions anything about financially incentivizing (or providing favors for) the client to give feedback, DON'T DO IT! Avoid these tactics like the plague. We've seen companies lose millions because they tried to incentivise reviews.
There's also platforms where you can buy reviews in bulk. These are spam reviews, and it's plainly obvious by the tone and voice of the feedback. If you've ever read reviews on Amazon that seem fake, it's because they are. Amazon cracked down on that and now only accepts legitimate reviews. Google is even more strict in their reviews policy, so don't expect to get away with anything unethical.
Streamline the Process With Righteous Reviews
Nolen Walker clients get a complimentary bonus widget known as Righteous Reviews. It is a native plugin, developed right here at AP, that integrates Google and Facebook reviews directly on your company website. We know that some consumers have a hard time locating the profiles on which they are asked to leave a review.
Righteous Reviews eliminates this uncertainty by having it all done through your main website. This way, when you provide clients with a business card and ask for a review, all they'll have to do is navigate to your website – this should of course be listed on your card – and click on "Review Us." Using this widget, you can expect to see a more consistent flow of reviews streaming into your Google and Facebook profiles, as long as you're getting clients regularly and following the protocol of asking them in person. Benefits of Righteous Reviews include:
Convenience: Make the process simpler for consumers
Integration: Keep everything organized on one place, your company website
Volume: Encourage a greater amount of reviews towards your system
Nolen Walker does everything possible to give our clients advantages towards ranking. Most times, it is attention to detail that swings a website from the top 5 to the top 3 and beyond. The foundation of your website still rests on design, SEO, and mobile usability, but your online presence as a while expands beyond just your website.
That's why Righteous Reviews is so valuable. It takes one of your greatest digital assets (your website) and integrates it with perhaps your 2nd and 3rd greatest assets (your Google My Business & Facebook pages). As these entities feed off one another, each enhancement to any of them, is an enhancement to all of them. This mutually beneficial relationship between your website and profiles creates the robust online presence that Google prioritizes when ranking companies.
If you'd like more information about ranking up your business online, or more details concerning our Righteous Reviews tool, give our team a call at !