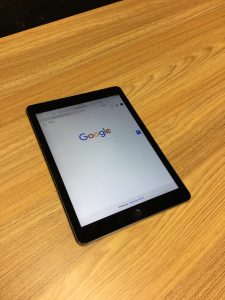 Earlier in 2017, Google introduced their Landing Pages page which will help business evaluate the effectiveness, or lack thereof, of their mobile landing pages. ⅓ of all mobile website users will leave a page immediately if it does not meet their needs. As attention spans grow shorter, it is the job of websites to engage users instantaneously.
Each campaign should have an individual landing page in order to create relevance. With Google's newest tool, advertisers will be able to analyze each page and determine which, if any, need improvement. Some might be generating a good number of clicks, but if those clicks are not considered mobile-friendly, they become mostly irrelevant.
What Will Google's Landing Pages Mean For Small Business?
Just consider this another tool that can help you optimize your AdWords campaigns. When the information is coming directly from the source, following it to a the last detail is highly recommended. The feature is includes metrics like mobile friendly click rate which indicate the user experience for a given site.
Small business should take advantage of Google's newest feature. Resources like this level the playing field between your company and other businesses. In the same way "quality score" prevents conglomerates from dominating PPC campaigns, landing pages will prioritize advertisements with quality mobile landing pages.
What Makes a Good Landing Page?
Landing pages should be relevant to their corresponding advertisements. The user who clicks on your ad should get the experience they were hoping for, and require. Your target keywords should directly relate to your ad text. Targeting keywords that don't correspond with their landing page will severely damage your quality score and cost you a high percentage of viewers.
Moving traffic towards your page is one thing, but converting it into sales is another. Landing pages should give the user an immediate call to action. Additionally, the pages should be simple to understand and navigate. Any confusion on your landing page will cause immediate exits from internet users. Attention spans are dwindling, and the consumer demands immediate engagement.