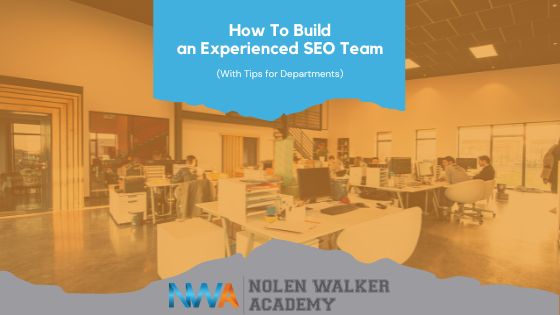 Every SEO team will look a little different. First, you need to factor in the size of the agency. Next, you have to understand what your agency offers to clients. For example, some place the most emphasis on content creation and link building, while others invest heavily in web design.
An experienced SEO team will have a little bit of everything. So whether you are looking to start your own SEO agency or improve your existing company, this post will help you hit the checkmarks for your SEO team.
Nolen Walker Academy offers professional SEO training from some of the industry's most accomplished SEO experts.
Web Design Department
There is an excellent reason that the most experienced SEO teams highly emphasize design. A company's website is the foundation of its SEO campaign. Without a robust website, the rest of the SEO campaign is limited. Furthermore, a website is the most tangible digital marketing asset. Your customers will view their custom website as a deliverable.
Look for designers with experience in your marketing niche or industry. Ask for examples of sites they've designed, as you will be using your agency's design portfolio to lure in new customers. Be careful about focusing only on the visual elements and ensure they know SEO.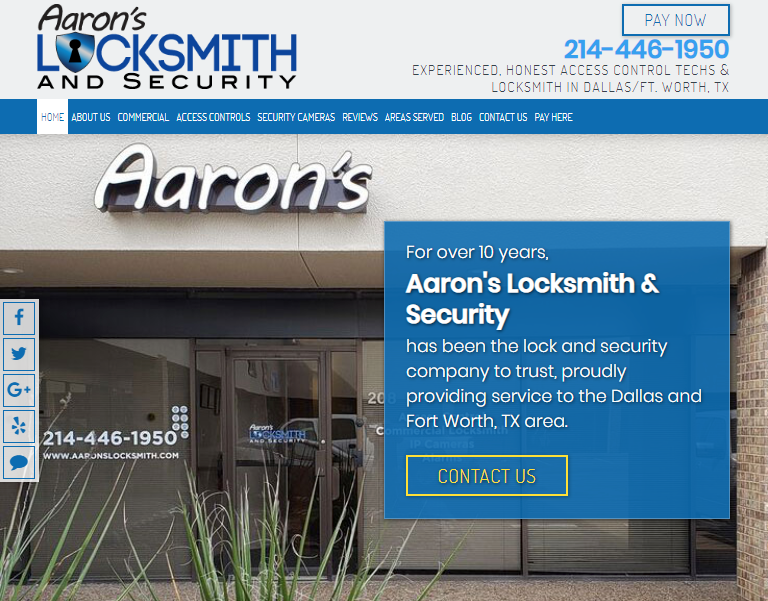 Clients see their website as a tangible representation of your company's services
Big Picture Marketing
People have a lot of different concepts about SEO. One of the most dangerous perspectives is that if you rank well on relevant searches, you're doing your job. But unfortunately, SEO isn't that simple. First, you have to rank well and attract your target consumers.
Just because you get web traffic doesn't mean you generate sales. Therefore, any experienced SEO team needs a marketing expert with great vision who can see the whole picture and analyze traffic and SEO results.
The marketing head or department should be able to analyze the bounce rate for your website and landing pages and determine if the traffic leads to conversion. If not, they should be able to devise a strategy to change that.
It's about getting traffic from people interested in paying for your product or service. That can be challenging, which is why building a well-rounded SEO team is essential. 
Content Marketing is Key
To maximize your agency, you will need to produce content in droves. While new AI software like Jasper can help you mass-produce content for your clients, you still need operators who can edit the content and ensure its clarity and uniqueness.
Furthermore, some content still requires completely original and human writing. For example, long-form blog posts (1,000+ words) can't be properly crafted through AI. Instead, you will need on-staff writers who are knowledgeable and able to research different articles and industries.
Some of the most successful SEO agencies have entire departments dedicated to content marketing. However, smaller operations that might not have a lot of capital to spend on a vast content marketing team should seek out creators with experience in your niche.

Solving the Tough SEO Problems
Link-building is still one of the most important aspects of SEO – it's also one of the most challenging aspects. If you want to build an experienced SEO team, it will help to include people with link-building experience. You may even want to dedicate an entire team to it.
While your content creators will likely help with generating quality links to your sites and your client's sites, bringing on someone with in-depth link-building experience would be beneficial.
They should be familiar with effective link-building tactics like blog outreach, broken link-finding, and link prospecting. Your team should also be able to keep up with developing link-building methods.
There's always some tool, service, or tactic that comes around every few years, making it a little easier to generate quality links. Take the advent of HARO, for example.
Technical SEO
Of course, any SEO team worth their salt will include an ace technical SEO team. Over the past few years, SEO has shifted more towards the content side, but that does not mean that crawling, indexing, rendering, coding, and web development aren't necessary.
If you run into technical SEO issues (and you will), your developers will come to the rescue – or at least they should. Of course, there are also a lot of relatively simple technical SEO issues that can immediately boost rankings. Still, new prospects will need a technical SEO audit of their site.
Depending on the sites you manage, you may not necessarily need a full-time developer on your team. Still, at the very least, you will need a coder and several technical SEO experts.

Site speed is one aspect of technical SEO that your agency clients will notice immediately
Learn SEO Today
The best way to build an experienced SEO team is to learn SEO yourself. Whether you want to be able to handle the SEO for your fledgling company yourself or interested in starting your own SEO agency, we can help here at the Nolen Walker Academy.