What Is Web Content?
The term web content refers to both written and visual content displayed through either internal sources (website, internal blog, etc.), or external sources (social media, directories, etc.), usually for the purpose of promoting services or products. In the case of plumbing companies, content marketing is an important tool for engaging potential customers, and generating new leads. Content can be presented through the following channels:
Blog Posts
Online Directories
PPC Advertisements
Social Media
Web Pages
Nolen Walker employs a team of content writers that craft content specifically for your plumbing website. We don't use general writing that can refer to any industry, but rather plumber-specific writing that elaborates on your individual services and business ideals. If you are interested in plumber content writing, give us a call at 866-356-8198.
How Plumbing Companies Can Create Good Content
An estimated ¼ of the internet is made up of "scraped" content that is duplicated on a separate web page, oftentimes unbeknownst to the website manager. How do plumbing companies avoid recycled content that conflicts with Google's Quality Guidelines? The answer is to hire Nolen Walker. We employ a team of content writers which provide the following advantages:
Content Management: Not only will we market your content, but we will also manage it with regular blog posts, social media shares, etc.
Flexibility: Our content writers can make changes as advancements are made in your services, service areas, logos, etc.
Industry Specific: The best part of our services is that we write content for your specific industry — instead of "general" content for any type of service, we tailor our content for plumbing companies
Non-Automated Content: So much of content being generated today is automated and despite advances in technology, that writing still flags search engines as spammy and poorly written
Good content is about engaging an audience. To accomplish that, the writing level must be appropriately high, and the content must be descriptive and informative. Oftentimes, content works together with your site structure, to provide users with an optimal experience, and presumably lead them to a call to action.
Content Marketing from Nolen Walker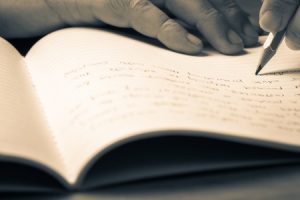 Why should plumbing contractors choose content marketing from Nolen Walker? Because our team of content writers crafts content specifically for your website. We post monthly blogs to keep fresh content circulating on your website, which allows Google to continue to crawl your pages. All of our content is crafted for the user, with an intention of ranking well on Google SERPs.
Nolen Walker offers month-to-month agreements so that you are never locked into a long-term commitment. We are so confident in our services that we know you will never want to leave. Forget about SEO companies that lock you in long-term, and then ignore your website once it's launched. We continue to market and manage your content throughout the duration of our relationship. Call 866-356-8198 for plumber content writing.