You might be wondering if a business blog is worth the effort, and the answer is yes! There are many benefits of blogging for your business, including short and long term results. Here are just a few reasons why you should have a business blog:
Blogs Drive Traffic To Your Site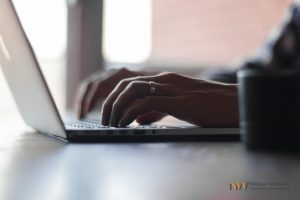 The most effective method of online marketing is inbound, and blogging for your business is an easy way to build this part of your strategy. By creating new, quality content regularly, you can increase your chances of driving traffic to your website. Many online users will search for a particular solution to a problem rather than your business, so this is a great way to guide them to your website and make a conversion.
Blogs Boost SEO
Search engine optimization can be a tricky game, but regular updates to your website always help. Most websites don't update their services or contact information often, so a blog is a great way to show search engines that your site hasn't been abandoned. You can also push your blogs out to various social media platforms to increase SEO and inbound links.
Blogs Establish Authority
As long as you are writing original, quality content, a blog is an excellent opportunity to establish your business as an authority in your industry. With blog posts about helpful tips and tricks, the latest news or industry changes, and more, you can show your customers that you know your stuff and they can trust your business.
Blogs Connect You To Customers
In addition to more serious blogs, you can also use the platform to share more personal or amusing information with your audience. This gives you an opportunity to connect and relate to customers, which is especially important with small businesses. Maybe your blog will be the next viral hit that everyone can't stop talking about! Plus, it increases your chances of shares, comments, likes, and more visibility and brand recognition.
No time to write unique blogs for your business? Contact Nolen Walker today about our organic SEO services at !